Push notifications are pop up notification messages are sent to a users' device through mobile or desktop web. It is a kind of delivery information where the transaction request is initiated by the server. Users can receive convenient updates in real time, such as weather reports, news updates or flight information. While Brands can communicate directly to the users and encourage them to engage in the app via specific call-to-action messaging. Push notifications can increase click-through rates, promote products or offers and drive users to other marketing channels. Push notifications were originally introduced for Android and iOS devices in 2009, and have rapidly spread to other platforms. While all notification platforms support receiving short messages from applications, some platforms support additional features including custom sounds, images, or contextual buttons within the notification itself. Various types of Push Notification are:
Transactional: Confirmation of important transactions like ride details, purchase, shipping, delivery, requesting service reviews, etc.
Educational: Educating the audience about key events, products or offerings.
Promotional: Promoting special offers or limited time opportunities to increase conversions.
Lifecycle: Welcoming new or retargeted visitors, incentivizing first purchase, encouraging deeper exploration of the website, thanking social advocates and retargeting campaigns.
Benefits and Advantages of Push Notification Traffic
Let us explore the benefits of Push traffic:
Cost – There is no extra charge levied on the consumer for a push notification but it is more likely that mobile users who are without unlimited texting plans opt out of SMS communications.
User Control – User's permission is always required to opt in or opt out of push notifications as well as giving them flexible notification preferences. This gives more control to users over where and how they receive notifications.
Risk Reduction – Push notifications abide by the rules of the TCPA. As these notifications are entirely opt-in or opt-out, therefore, push notifications help in reducing the risks of harassing users and potential litigation.
Engagement – The right push notifications increase application engagement and improve user retention rates. Since push notifications are not as frequent as SMS or emails, app users are more likely to be interested. Customers who are highly engaged will keep using your app and support your brand. You should also consider those people who have your app but haven't spent any money yet. Convert them into potential customers by sending them a quality push notification.
Point of contact – Push notifications are a powerful marketing tool for anyone with a mobile app because they help you stay in contact with your users. Not just a marketing tactic, you can also send push notifications to improve the user experience.
Personalization – Targeting your push notifications for personalized messaging for specific users can help ensure you aren't flooding users with unwanted messaging. It is easy to send personalized push notifications because your app will have access to the user's profile. Messages with personalized content have significantly higher open rates than non-personalized content.
Generalized Devices – Push notifications do not require a particular application to be open on a device for the message to be received by the end user, so a smartphone user can see notifications even when their phone is locked, or an app is not running.
Transparency – Push notifications are much better because it is clear to the user that the message is from an app that they've installed on their device.
High CTR – They don't get caught in spam filters or forgotten in an inbox, giving CTR twice as high as email.
Top 10 Sources to Buy Push Notification Traffic
Amazon SNS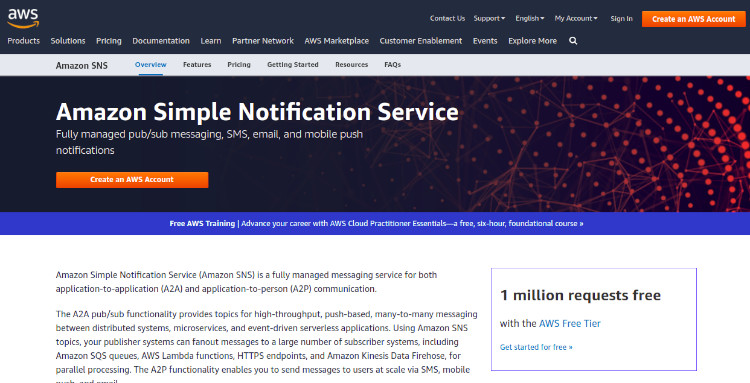 Amazon Simple Notification Service is a cost-effective way of pushing cloud notifications into the users' smart devices. Additionally, SNS can also deliver notifications by SMS text message or email, to Simple Queue Service (SQS) queues, or to any HTTP endpoint. The key features are:
SNS allows you to group multiple recipients using topics. When you publish on topic once, SNS delivers appropriately formatted copies of your message to each subscriber.
Amazon SNS allows applications and end-users on different devices to receive notifications via Mobile Push notification.
Amazon SNS provides access control mechanisms for messages against unauthorized access.
OneSignal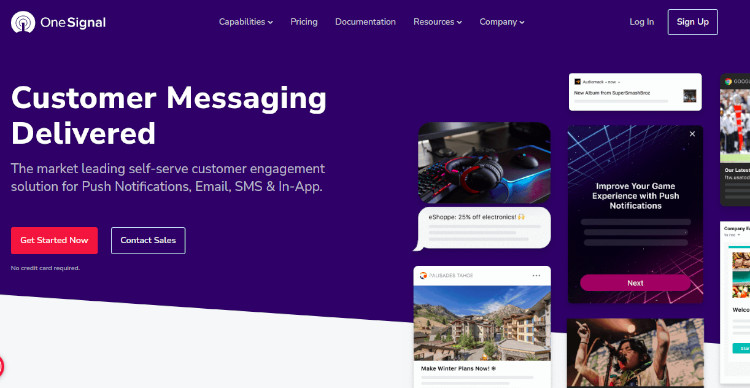 OneSignal is a premium tool in the mobile push notification messaging. The main features are as follows:
Multiplatform notifications
Web Push Support
Safari Push Notifications
Localized message support
A/B testing
Real-time analytics
Segmentation targeting
Automated marketing tools
Carnival.io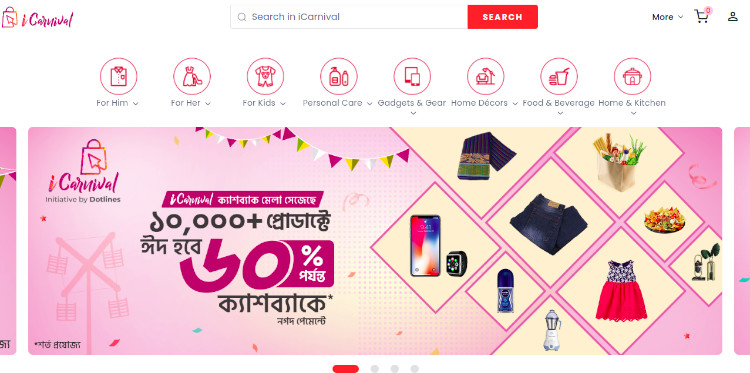 Carnival hub tool is best suited for e-commerce and retail, consumer businesses and loyalty apps where there's a good use of personalized and rich messaging. The basic features being:
Auto-analytics integrations with major analytics providers like Google, Flurry, Localytics
Mixpanel which allows you to import all the events you're tracking in these platforms into their audience builder for targeting and automation.
SWRVE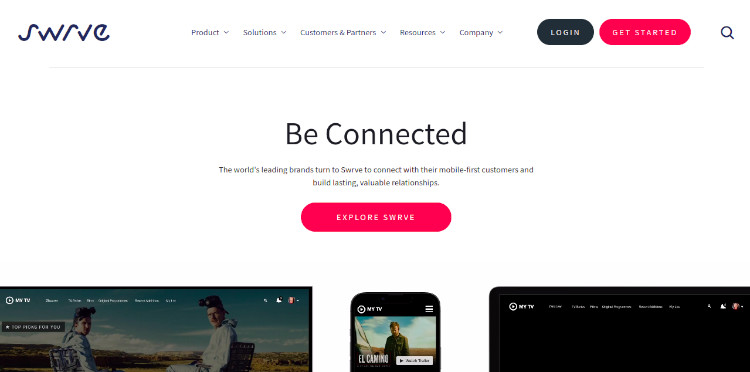 It is one of the leading mobile marketing automation companies, founded in 2011 by Steven Collins in San Francisco, US. Other than sending Push Notifications other services that company provides are app analytics, A/B testing, in-app campaigns and more. Features are:
Segmentation capabilities that allow a high level of push messages personalization
Local time Push Notifications delivery support
Analytics tools to do A/B testing
Mixpanel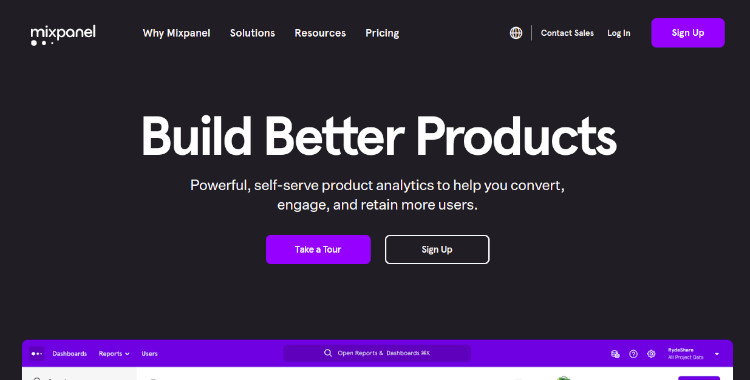 It is a global leader in User analytics platform. Mixpanel tracks interactions to surface information that provides valuable insights from its data by translating user behavior into actionable knowledge. Key features are:
Simple in-browser editing
Codeless mobile analytics
Autotrack for web
Powerful mobile A/B testing
Catapush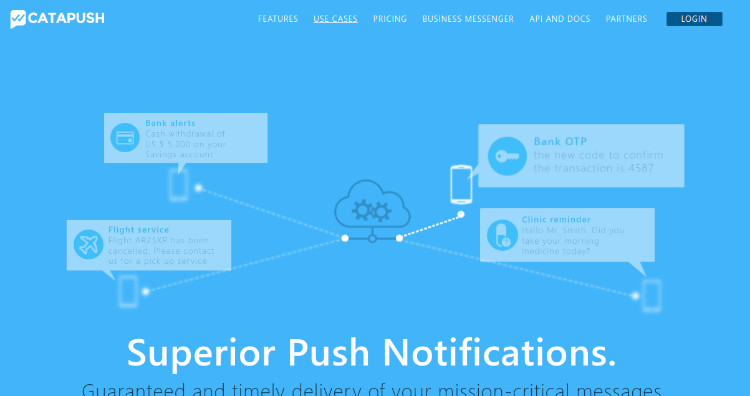 It is a reliable and traceable push message delivery system.
Unique features are:
Catapush offers SMS failover – when the user's lost data connectivity, or in more extreme cases, deleted the app, users can send the push notification through SMS instead.
Send APN and GCM push notifications even with mobile connection dropouts and loss of data connectivity.
Its analytics are integrated through an API, and are mostly centered around note delivery.
Taplytics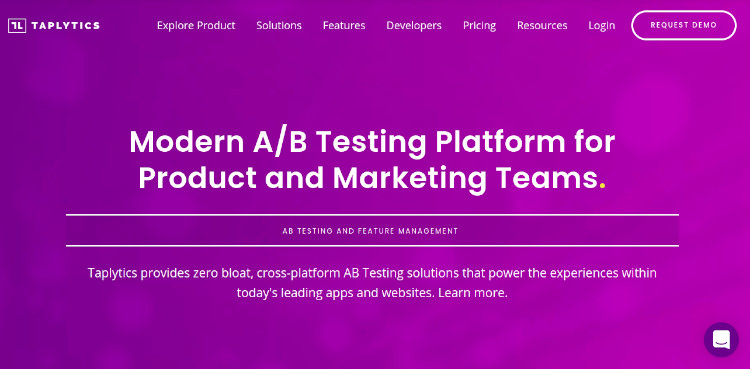 It is a user engagement platform that lets you track user behavioral pattern and improve conversion rates. Key features are:
Advanced level of A/B testing to test any app interface element
BigQuery tool to get access to raw data
Mixpanel and Google Analytics integration
Leanplum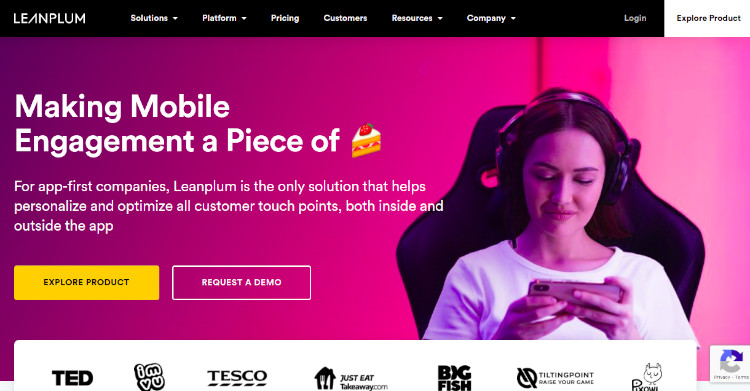 It is a mobile engagement platform that allows personalization of mobile content for specific audiences. Basic features are:
Campaign Composer
In-App messaging
Web push notifications
Mobile A/B testing
Mobile Analytics
Mobile marketing automation
Visual UI editor
Extensive segmentation
Urban Airship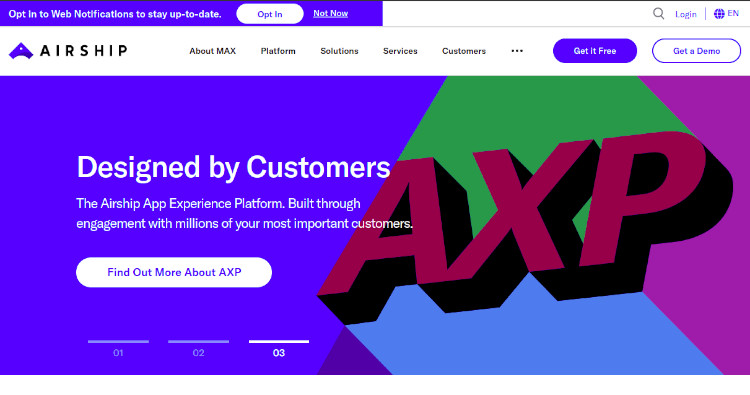 Urban Airship platform uses a mix of analytics, engagement patterns and push notification features. It takes location, platform and preference into consideration to deliver tailored and engaging notifications to users.
The toolkit provides an intuitive web-based editor to schedule updates and preview them across different mobile operating systems.
The 'Mobile Relationship Management' feature enables you to view detailed, contextual analytics reports on the success of your previous push endeavors, helping you optimize accordingly for future campaigns.
'Wallet Studio' integrates directly with Apple Pay and Google Wallet offering retailers the ability to store details around coupons, deals and loyalty cards.
iZooto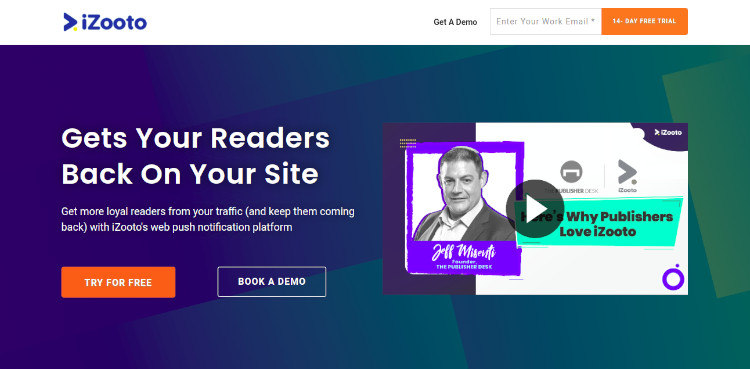 Izooto is a data enabled platform allowing e-commerce businesses to retain, engage and retarget web users with personalized push notifications. It empowers brand marketers to use personalized follow-ups, and choose to re-engage and bring customers back to their website. The main features include:
As per their unwavering commitment to data security and customer protection, izooto is liable to GDPR compliance. They evaluate new requirements and restrictions imposed by the GDPR and take necessary action to ensure that customer data is handled in compliance with applicable law. As they are data processors they implement best data security practices as Data minimization, Log pseudonymization, Data transparency.
Each browser, including Chrome, Firefox, has its own notification delivery service. iZooto claims to simplify this with its one simple tag. Marketers can add that tag and can go live anytime easily.
How to Buy Push Notification Traffic: Dos
Geo-targeting – Send push notifications based on the user's location to enhance their experience and add value. You can send a timely push notification based on their location within your geofencing range.
Keep the user's device in mind – Not all devices are created equally so all notifications do not look the same. The lock screen and notification centers are different between iOS and Android devices. Notifications disappear from iOS devices after the user unlocks their phone, even if they don't open the app to read the message. But with Android devices, the notification stays on the lock screen until they take an action. If a user doesn't open the notification, they would have to manually clear it. There are even some variations between devices on the same platform. Even though Android devices have higher open rates, iOS users open push notifications seven times faster than Android users. Therefore one has to send push notifications keeping the user's device in mind.
Permission messaging – Start with informing a user of the value of subscribing to push notifications. Then capture user intent with buttons like 'Enable' and 'No Thanks'. Finally trigger a Permission Request, if the user indicates intent. If a user dismisses a Permission Message, the app can still present them the option later on, once the user has more actively engaged with it.
Choose the right time – Scheduling notifications intelligently plays a major role in increasing the likelihood of a user interacting with a notification and improving the overall user experience. Notifications from messaging and social networking applications should be sent immediately, while other notifications are frequently best delayed until the user is more engaged with the app and less likely to be interrupted.
Technical Requirement – Installation of 2-3 files on their website, including a javascript snippet and a push-worker.js file is to be done with an additional file called a secure bridge domain for customers who are on HTTP websites. A brand has to create one HTTPS page to handle web push registration.
How to Buy Push Notification Traffic: Don'ts
Make sure you don't send Push notifications too often, or else users will opt-out of receiving them. Sending too many is the fastest way to get turned off.
While sending, relevant information should only be delivered precisely within a limited number of words.
Using "one for all" type of messaging – if you want the user to click on your notification, bring some value to them by customizing for individual requirements.
Using minimal bids – this strategy won't work if you're going to work in the highly competitive niches.
Overlooking fundamentals – you can't make a successful notification if you haven't seen one sample or a demo.
Disadvantages of Push Notification Traffic
Push messages even being the fastest and efficient tool to communicate with the users, suffer from the following drawbacks:
Making good business decisions around what, when, and how frequently to push is still a difficult decision. For example communicating relevant information to your customers keeping in mind their time zones and sleep patterns, as well as engagement habits, will be critical.
Push messages function like pop up ads which are commonly annoying. Users may see push notification requests as intrusive.
They may be worse in the long-term because the more are brands that use web push notifications, the less will they worth. It's only a good strategy if you are one of the key players on the field.
They only work when loyalty and engagement are already high. New leads and visitors don't want notifications, they are still learning about the brand and finding their way around the website. People only agree to notifications if they already trust the brand and are interested in what it sells. So they aren't exactly the best tool for lead generation.
The chatbot also pops up in a website window, but it doesn't push notifications. Instead, it answers questions about products, helps customers through the buying process, and lets people know about important offers. Chatbots may have more uses and a better path into the future than push notification.
Audience segmentation is vital in setting up a push notification campaign. You need to consider defining your subscribers and placing them into various categories if your businesses encompasses a varied range of products or services.
Roundup
Push notifications are now vital tools to communicate with users with applications. The goal of push notifications is not just to provide marketing value to your business but to provide value to your end users. The strategy behind this is to offer value be it through offers, services or timely alerts and bringing the user back to engage with the application. For successful campaigns, push notifications should be delivered at the right time and in an undisrupted way for maximum conversion and monetization.