Media Buying is the process of buying ad placements at the lowest cost in different media channels from publications to advertise a product in such a way that it reaches the maximum amount of targeted customers. The process comprises of three vital steps. The first part of the process is Prelaunch which involves media buyers setting up the right channels for a client to advertise. During the second (launch) phase, buyers must be able to guarantee that advertisers deliver on their objectives. The final step, postlaunch, involves assessing how effective the campaign was and reporting to provide feedback. Media Planning is a part of media buying, where one has to comprehensively research, plan, and monitor a mix of media platforms to help the advertisers reach their target audience, especially for the initial purchase.
It should be started by conducting extensive market research about the structure of the audience; then selecting the right channel for the ad placement, optimizing the budget & finally reporting about the estimated ROI. Both the processes are complementary to each other. Some agencies prefer one over the other which is not the right way to go if you are expecting to optimize your marketing fully. There are several media buying tools to help the owners of businesses manage their media buying efficiently. Different popular adtech companies launch their own suite of media planning toolkits. In the next section, we will discuss the most popular & free Media Planning Tools of 2022.
5 Best Free Media Planning Software Tools of 2022
Here we take a look at the 5 best and free media planning tools which marketers and advertisers like you can use to get started.
1.Google Bid Manager (Google Marketing Platform)

It is a DSP platform in Google's integrated suite of advertising solutions. DoubleClick bid manager functions as an ad inventory management solution for agencies, trading desks and advertisers to get access to ad exchanges. It is a programmatic buying platform that gives access to display inventory across ad exchanges to accurately bid, precisely target and effectively optimize digital marketing campaigns. The new Display & Video 360 is the consolidation of DoubleClick Bid Manager, Campaign Manager, Studio, and Audience Center. It offers a single tool for planning campaigns; designing and managing creative; organizing and applying audience data; finding and buying inventory; measuring and optimizing campaigns.
Features:
Insertion Orders – Similar to the setting of budgets, flight dates, and frequency caps.
Line Items – These are ad groups where you specify targeting, bids, and assign creative. Line item budgets can also be set but will be capped whenever the insertion order budget is met.
Creatives – Includes video, display, and native Facebook creative. We will go over the approval process below.
Pixels – Create pixels in order to track conversions and populate audience lists.
Audiences – Audiences are automatically generated for each pixel.
Channels – Create a new channel containing the URLs you want to target.
Pro Tip: Have reporting & segmentation issues. Works best if used with Google analytics.
---
2. Google Keyword Planner (Keyword Analytics)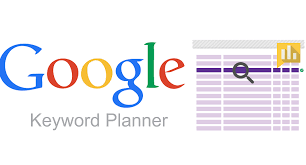 This media planning tool is a part of Google's Adwords PPC suite which helps to search for keywords, ad group ideas, & analyze how a list of keywords might perform. You can create new key phrases by multiplying several keyword lists together, as well as choose competitive bids and budgets that you can be used in your campaigns. You can also use statistics like search volume to decide which keywords to use for a new or existing campaign.
Features:
User friendly and manageable interface enables campaign creation with the way elements like keyword suggestions, adding new ad groups quite effortlessly.
Easy & quick data export with an additional feature of saving keyword lists for further analysis.
Ability to multiply your keyword lists with one another with the unique keyword multiply tool.
It provides alternatives to the keywords and phrases that were originally entered by the user.
Google Keyword Planner tool allows you to include or exclude words from your project. In addition, this tool also allows you to add filters by location, down to the city, as well as language.
Pro Tip: Long term keyword helps in terms of leads and conversion but keyword planner by Google doesn't suggest much of these.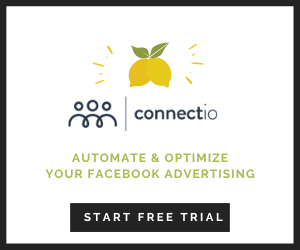 ---
3. Google Analytics | Understanding Campaign Conversions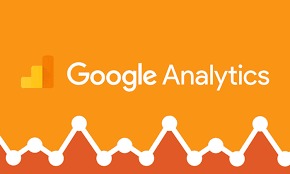 It is the most popular web analytics by Google which enables users to monitor their business' marketing and conversion efforts. It also provides an overview of the customers' trends and behaviors hence marketers can create and implement more targeted marketing strategies. This comprehensive analytic platform is free to use. Not only does it check traffic metrics, but also set up goals to identify where leads and sales are coming from. Google analytics allows you to review real time, usable data about end users interfacing with your website customer interaction.
Features:
Native remarketing integrations
Social analytics
Conversion analytics
Funnel analysis
Cross-device data
Audience reporting
Conversion reporting
Content analytics
Data manipulation
Data import
Advertising analytics
Custom channel groupings
Data visualization
Data filtering
Alerts and intelligence
eCommerce reporting
Custom content groupings
Pro Tip: It might be difficult for beginners as there are several advanced features which need a lot of research & learning.
---
4. Hootsuite | Social Media Planning and Execution
It is the most well known among all other social media planning platforms. It helps marketers to optimize the social media platforms for the online marketing campaigns. It provides easy access to custom "streams" of content on your dashboard, which can track your own social media streams in turn helping to aggregate relevant content from other accounts. They have more than 10 million users including more than 800 Fortune 500 companies. Hootsuite also provides social media training through the Hootsuite University.
Features:
Analytics
Automated Publishing
Contact Management
Content Management
Conversion Tracking
Customer Targeting
Keyword Filtering
Multi-Account Management
Post Scheduling
Multi account Managing
Social Media Monitoring
Pro Tip: There is a 30-day trial period after which they will charge you automatically hence remember to upgrade if you continue to use Hootsuite.
---
5. Buffer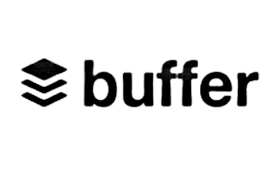 Description: that helps users publish content, engage clients and analyze their social media performance. Founded in 2010, Buffer has over 80,000 businesses using its services. Buffer lets you compose tweets and status updates—which can be posted across multiple networks at once—and helps you decide when to post them. It also offers a browser extension for Firefox, Chrome, and Safari that lets you share content from any Web page.
Features:
Features are easy to use.
Analytics are well-presented.
Automated Publishing
RSS feeds connectivity
Informative social analytics
Multiple posts and tweets
Social profile sharing
Multiple Profile management
Multi-media format sharing
Agency/business planning
Analytics and insights
Stats comparison
iOS and Android support
Team collaboration
2-step account login
Customized unlimited scheduling
Standard buffering
Pro Tip: There is a restriction on image size and types, also post per media per day. So this should be kept in mind while creating a campaign.
Roundup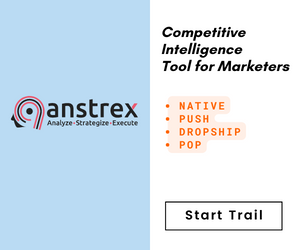 Only creating Ad campaigns for your product is not going to help in increasing the revenue, you need to have a strong presence over multiple media Channels. So, Media planning is gaining so much importance nowadays. And it is estimated that by 2022, 80% of the advertising process will be automated for effortless solutions hence the media planning tools are inevitable for all the present day advertisers.
Our 'Handpicked' Tools for Internet Mareters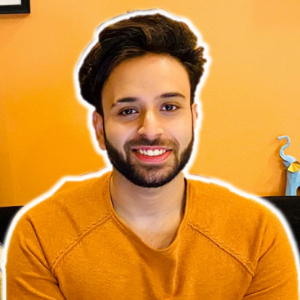 I and my team research various media buying platforms and can help you choose the right network; so you could rake in more greenbacks with an increased ROAS. I am just a mail away, so reach out to me if you need assistance with scalable media buying. mail: [email protected]