Earlier, Microsoft Excel was the most prevalent media buying and planning software. It was known for several inefficiencies, errors, and lack of control. Given that media planning became automated and was no longer a manual process, media buying software replaced Excel. There is software that helps in media planning and buying workflow automation. Media buying is essentially just the buying and selling of digital ad space online. It is impossible to keep track of details regarding this manually. Some FBA arbitrage tools could be helpful. Here, we will discuss some of the best media buying software for affiliate marketing. This would be especially helpful for marketers who earn money for marketing other people's companies or products.
How to Find the Best Media Buying Software for Affiliate Marketing?
Media buying is a straightforward process of acquiring ad placements on digital spaces like apps, websites, and more. However, this is an intricate and essential part of digital marketing campaigns. Marketers need the help of one of the best media buying software tools for affiliate marketing to help them throughout the process. However, the number of options available makes the decision difficult. Always conduct thorough research concerning the platform and your business to know what you need and what would be compatible. Another thing to consider is running tests. Run several media buying software and see what gives the best results. There are some very good Aliexpress Ebay dropshipping software tools that can be helpful.
Best Media Buying Software for Affiliate Marketing: 2021 Edition
Here is a list of top media buying software tools for affiliate marketers. These tools help you buy display, native, and video ads in scale.
1. Basis by Centro: Best Self Serve Media Buying Software for Affiliate Marketers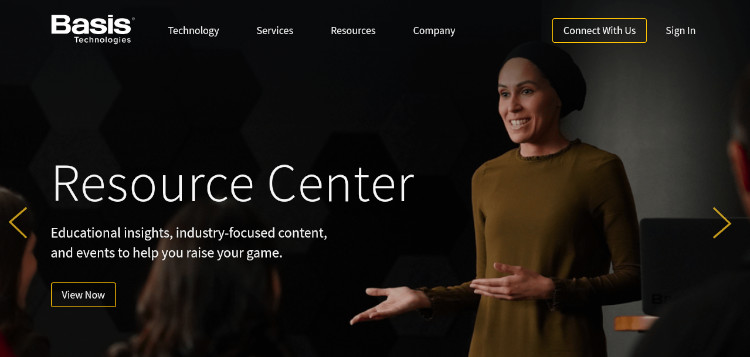 They help you deliver positive customer experiences and have over 1,000 media teams using Centro's proprietary buying methodology. Their digital experts support your campaigns across all digital channels, from strategy to execution. They connect media spend to actual sales and provide clear insights into campaign performance and ensure that you reach your audience wherever they are. Use Centro for managed services, and leverage the many benefits of their unified platform, Basis.
2. Brax: Best Native Media Buying Software for Affiliate Marketing: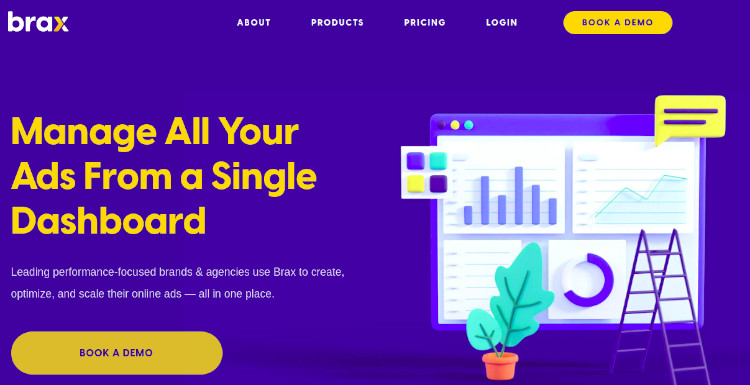 With Brax, you can manage all your ads from a single dashboard. Leading performance brands and agencies use Brax to create, optimize, and scale their ads. They help test creative variations for each piece of content across campaigns and networks and find the best creatives. With it, you can easily manage multiple users and permission levels and change any aspect of your campaigns for faster launching and optimization. Brax gives you a better understanding of how the ads perform for your company, and after integration with Google Analytics, you can see performance across campaigns, content, and publishers.
3. MediaMath: Best Media Buying Software for Affiliate Marketing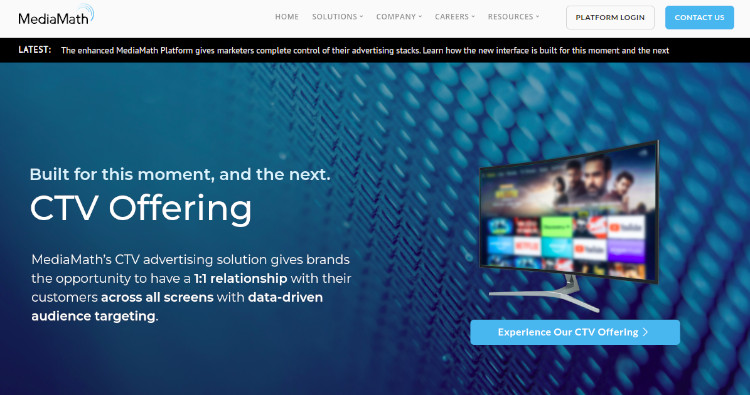 Known to deliver the most responsive, accountable, and performant advertising technology for brands to buy addressable media, MediaMath is the future-proofed DSP. They help you solve your business problems in a way that is unique and provides access to quality media to advertise with better efficiency. They facilitate collaborations with consultative experts to bring the best of campaigns, platform features, and functionalities. You will get access to a vast network with the best media, data, and tech experts.
4. Voluum DSP: Best Platform to Buy Push Traffic
Voluum DSP is known to be the best native DSP Platform to buy, track, and scale your performance advertising. They help you buy traffic that converts from multiple ad exchanges and track the performance with their built-in tracker. It has been built specifically for affiliate marketers and performance agencies. They provide you with a complete insight into the traffic you buy and help you set your desired optimization goal for CTR, CPV, CPC, or CPA — and let the algorithm achieve it for you. They provide access to private marketplace deals that would garner benefit from high-quality and precisely targeted placements.
5. Epom DSP: Best Media Buying Software for Marketers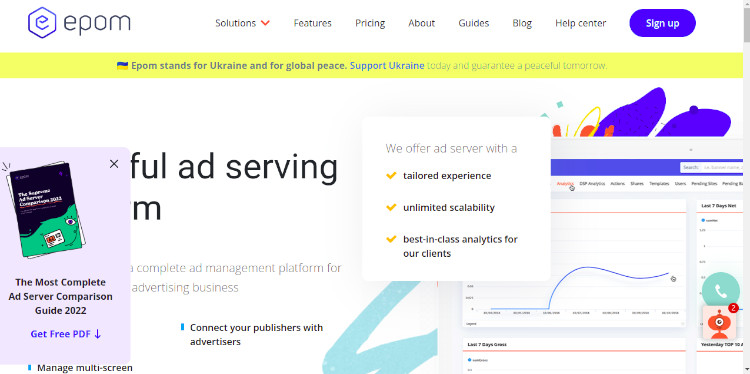 Epom is one of the best global ad networks for both publishers and advertisers. It has been designed to be a full-scale advertising ecosystem and has provided unlimited opportunities to advertisers. They help media buyers select their own way of reaching their audiences and driving performance. They ensure that your ads would achieve the highest level of performance with smart technology and real-time stats and that brand awareness grows steadily along with customer loyalty, trust, and daily revenues. They help analyze brand campaign results with powerful analytic reports and you can measure the impact of your advertising. You would get an experienced manager at your complete disposal.
How to Find the Best Media Tracking Software for Affiliate Marketing
Media tracking is another essential part of the digital marketing campaign. It is necessary to know what the consumers say about your brand, your competitors, the industry, and more. This is not just limited to print but extends to things that happen online, broadcast, and on social media. This is important to manage and better your reputation as a brand. One of the best ways to find the best media tracking software for affiliate marketing is to run tests. Run several media tracking solutions on your website and analyze them to see which one brings the best results. Run different combinations of solutions to figure out which works best for your business.
Best Media Tracking Software for Affiliate Marketing: 2022 Edition
Here is a list of the best media tracking software tools that can help affiliate marketers like you to coy your competitor's success models. 
6. Anstrex: Best Competitive Intelligence Tool for Online Marketers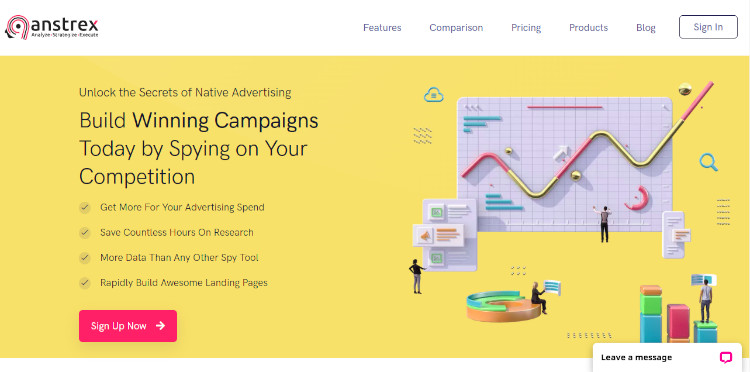 Helping you uncover the secrets of world-class advertisers, Anstrex helps you improve your ROI by unlocking your competitors' marketing strategies. Affiliates worldwide use native advertising to generate massive traffic and sales, and Anstrex teaches you their secrets. They help boost your revenue by using techniques perfected by top affiliate marketers.
7. Adbeat: Best Competitive Intelligence Platform for Media Buyers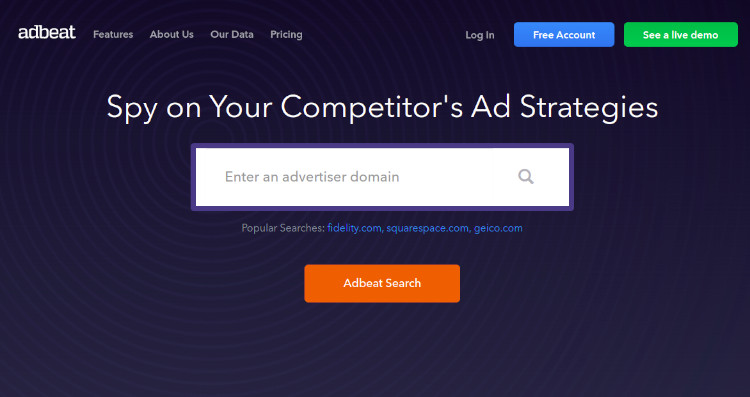 The competitive intelligence for advertisers, Adbeat helps you spy on your competitors for their strategies. Other than ads and the messaging being used, they show traffic sources, including how the media was purchased and what publishers the ads were running on. They help discover your competitor's most profitable publisher, ad copy, and landing pages, and you can replicate their strategies to run more profitable display campaigns.
8. Power Ad Spy: Best Ad Spy Tool for Media Buying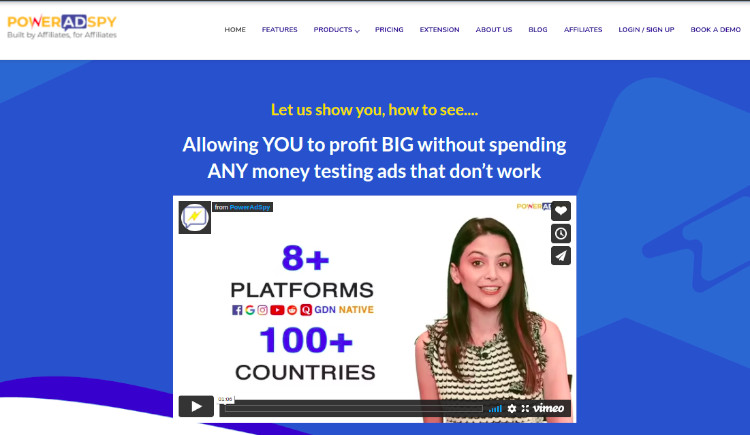 The best Facebook Ads spy tool, Power Ad Spy, helps affiliate marketers make big money without spending any money on testing ads that do not work. They show you the current and past Facebook, Instagram, Quora, GDN, and Reddit ads that are a winner in any niche. They show exactly where the ad traffic of the winner is sent off and help copy the winners for your business.
It needs to be understood that advertising is not just limited to creating banners or appealing commercials. A brand can make the best banner ever, but it would make little sense if the consumers do not see it. It is essential to find your target group and show them these ads. Successful advertising is about what is shown and how and where it is shown and who it is for. This is the reason media buying is an essential part of your digital marketing efforts. Where your ads appear would be a determinant of the outcome of your entire digital marketing campaign. Crypto is a booming space and there are several new crypto arbitrage trading platforms and there are some very good bitcoin arbitrage software platforms. Use the best media buying software for affiliate marketing to find the best spaces to show ads in. These will undoubtedly help you increase your revenue.