One of the oldest and best-known advertising methods is to use display advertising. The first display ad appeared on the internet in 1994, and display advertising has come a long way. The changes have not been limited to only how the ads appear but the frequency with which the ads are viewed. An average user from the US would see at least 60 ads every day, which has increased the number of users who use adblockers. Irrespective of that, the display ads that target the right audience and holds the right message will significantly increase both brand awareness and revenue. In this, we would discuss the best display and CPM advertising platforms.
Benefits of CPM or Display Advertising Platforms
For a very long time, cost per thousand miles or CPM pricing has been the primary purchase model for premium digital advertising spaces. CPMs have allowed advertisers to pay a fixed amount for every thousand impressions. This is particularly excellent for premium inventory spaces, where the value proposition is about branding rather than about direct response. However, cost per action and cost per click are considered more appropriate for advertisers focused on performance because they help in cost management, according to a predefined volume of users visiting a site or completing some action.
How to Choose the Best Display Advertising Platform?
Given that there is a myriad of options available for display advertising platforms, the process of choosing the best display advertising platform for your brand can be challenging. Here are some of the things to do when selecting a display advertising platform-
No one platform would be ideal for all brands and strategies. You can start by looking at what your competitors are doing and using. Find out where you want to be and the money that you are willing to spend. Do thorough research, and that will put you in a better position to make a decision.
Evaluate the networks that according to their reach across web, niche, and such categories. See if they are self-service and go through their pricing options, available ad formats, and the kind of reporting they have.
Answer these questions and find the platforms that look like they would be compatible with your business. Post that, you could run tests and check if they are genuinely working for you.
Best CPM or Display Advertising Platforms for Advertisers: 2021
Here is a list of the best CPM and display advertising platforms for advertisers to buy ad saes in 2021.
1. Facebook: Best ROI Driven Display Advertising Platform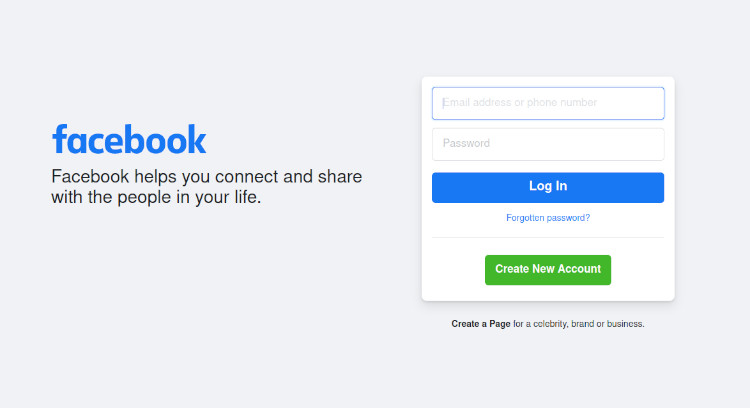 Facebook helps people discover your brands across Facebook products and enables you to design your ad using various formats, placements, and objectives to meet your business goals. Facebook News Feeds are constantly updating the list of status updates, photos, videos, and more in the middle of the Facebook home page. With display ads, you can use the image format in the Facebook News Feed to show off your product, service, or brand. Use attractive images to showcase your brand personality.
---
2. Google Marketing Platform: Display Advertising Suite for Advertisers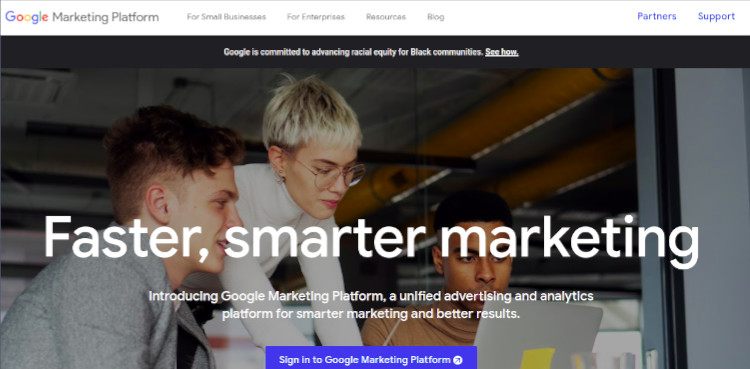 Google Marketing Platform brings together DoubleClick Digital Marketing and the Google Analytics 360 Suite that helps buy, plan, measure, and optimize digital media and customer experiences in one place. They allow you to deliver more relevant and effective marketing. Their display advertising will enable you to execute ad campaigns end-to-end in one place, creating efficiency in how you work and helping your teams do more together.
---
3. MediaMath: Programmatic Display Advertising Platform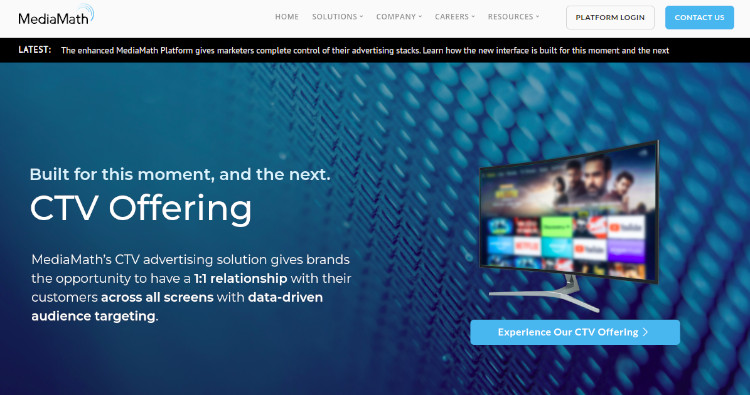 At MediaMath, advertisers can leverage technologies like dynamic creative optimization and retargeting to maximize display advertising campaigns. They help create personalized ads based on data-driven logic about the viewer when an ad is served. They have developed a turnkey solution that enables their clients to seamlessly import website interaction metrics from their site analytics platform into the platform for cases such as retargeting users in display advertising campaigns. This can help create advanced custom segments.
---
4. The Trade Desk: Best CPM Advertising Platform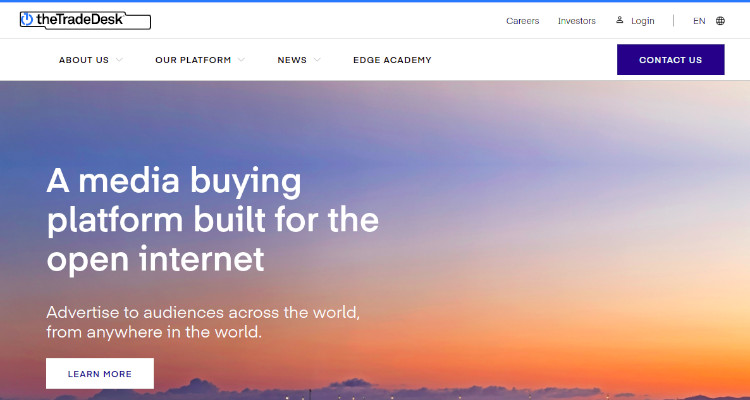 The Trade Desk is a media buying platform that empowers advertisers with data, transparency, and precision to reach the right audience anywhere. With their DSP, you can use data to reach more people and drive a smarter strategy before you spend any budget. They help you deliver your ads to the right audience, on the proper devices at the right time, and get insights along the way. They allow real-time optimizations to boost performance and ensure that you are reaching the right audience.
---
5. Centro: Self Serve Display Advertising Platform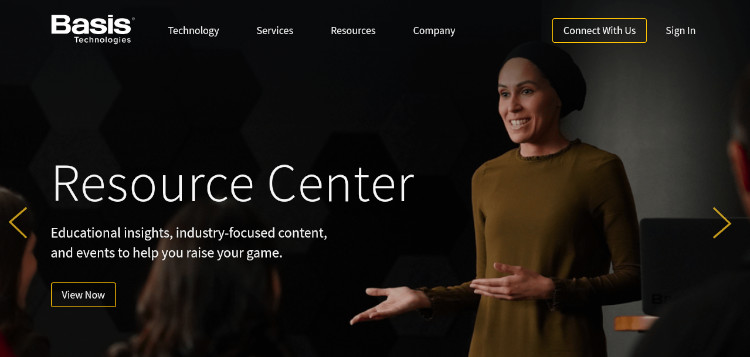 Centro empowers high-performing marketers with an automated and comprehensive advertising platform. They offer display ads or banner ads in a multitude of sizes, depending on which website or device the ad is running across. They display ads in front of the right audience by targeting placement, interest, context, or topics in real-time, making ads more relevant to audiences. They help increase performance with artificial intelligence, such as machine learning and algorithmic optimization. They offer various options for managed services, the path to self-service, and self-service buying to meet your needs, wherever you are.
---
6. Criteo: Best Display Advertising Platform for eCommerce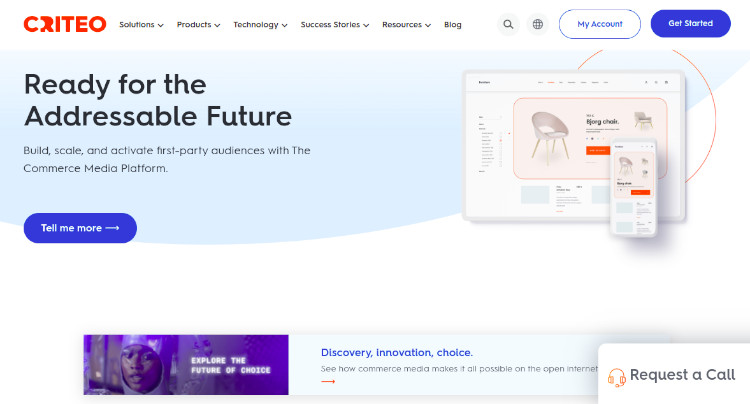 Criteo connects you to the audience that is most likely to be interested in your product or services but has not discovered your brand. They provide access to the world's largest open commerce data set built from over $900B in annual eCommerce sales. They help marketers deliver hyper-relevant ads powered in real-time by our AI Engine, which analyzes over 120 shopping intent signals from 35B daily browsing and buying events.
---
7. Instagram: Best CPM Advertising Platform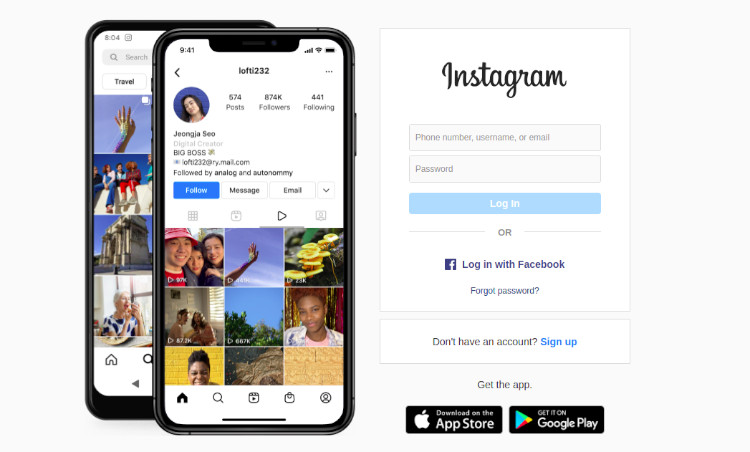 Given that Instagram is a visual platform, display advertising is an inherent part of it. Instagram provides you direct access to millions of users and helps drive awareness, increase customers and share your story amongst a highly engaged audience. You can tell your brands' story through a clean, simple, and beautiful creative canvas. You can also use Carousel Ads, where you add another layer of depth to campaigns, where people can swipe to view additional photos or videos in a single ad.
---
8. Adsterra: Best CPM Advertising Platform for Downloads Niche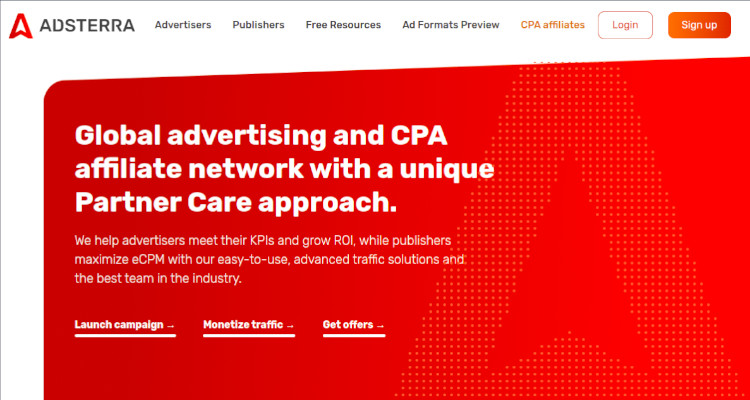 The Display ads and affiliate network service, Adsterra provides an effective solution to level up your performance marketing and digital advertising strategy. Their display advertising campaigns deliver unprecedented performance. As advertisers, you would get advertisers to access reliable traffic sources from 18К publishers and reach conscious customers ready to buy.
---
9. Propeller Ads: Best CPM Advertising Platform for Affiliate Offers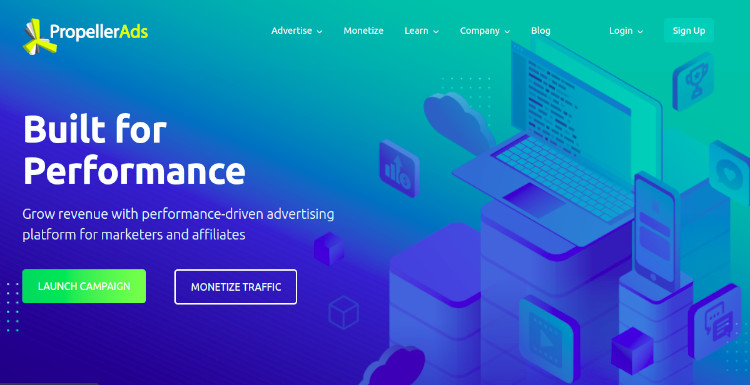 The display and mobile advertising network, Propellor ads help grow revenue with a performance-driven advertising platform for marketers and affiliates. It has been carefully designed to fulfill the growing needs of performance marketers. They help boost productivity by cutting manual processes and with auto-optimization of your campaigns.
---
10. Google AdWords: Best CPM Advertising Platform for Search Traffic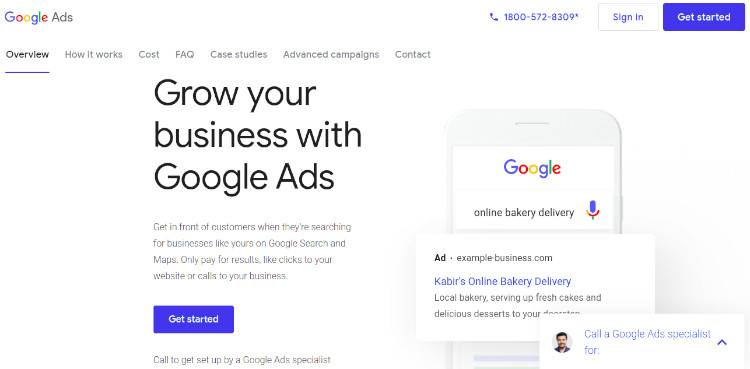 With Google AdWords display advertising, you can reach more people in more places online. Their ads can help you promote your business when people are browsing online, watching YouTube videos, checking Gmail, or using mobile devices and apps. Their Display Network reaches 90% of Internet users worldwide, across millions of websites, news pages, blogs, and Google sites like Gmail and YouTube.
CPM model is great from the publishers' point of view, too, because generating revenue only when users complete some action is a considerable risk. There is an immediate assumption that there is zero value for just showing an ad if the users do not interact. CPM model ensures that the campaign runs across a more diverse and better quality of publisher, so there is a better chance to target prospects in an environment where they respond favorably. Acquaint yourself with the best display and CPM advertising platforms and improve your campaigns.