As an advertiser of eCommerce, you have to satisfy the needs of and wants of the target customer. The way the businesses do their research, promotions, and tell their story helps communicate value and has the end goal of influencing the sales positively and selling products. With your advertisements, you have to try to influence target customers into taking action. It has phenomenal power and can help reach millions of users with just a couple of clicks. Before you start advertising, it is essential to determine what the goals for the campaign are. You may try to drive sales and revenue, improve brand awareness and recognition, drive traffic, add email addresses to the email list, and more. Each of these would have its indicators and their separate processes. That is an excellent place to start. This article would discuss the best advertising platforms for eCommerce.
How to Choose the Best Advertising Platform for Your eCommerce Business?
There are many advertising platforms for eCommerce businesses available on the market, making it very difficult to choose. Some platforms might work well for one business and would not do well for another business. One of the best ways to find the best advertising platform for your business is to test and measure your return on investment on all the channels you find suitable. Find specific channels with a small budget and increase the small budget on the ads that perform well. This would be better than starting with a lot of money and wasting it just to see what works.
Best Advertising Platform to Boost eCommerce Sales: 2021
Here are some of the best advertising platforms that can help boost your eCommerce sales in 2021. Do take a look!
1. Instagram: Best Engagement Platform for eCommerce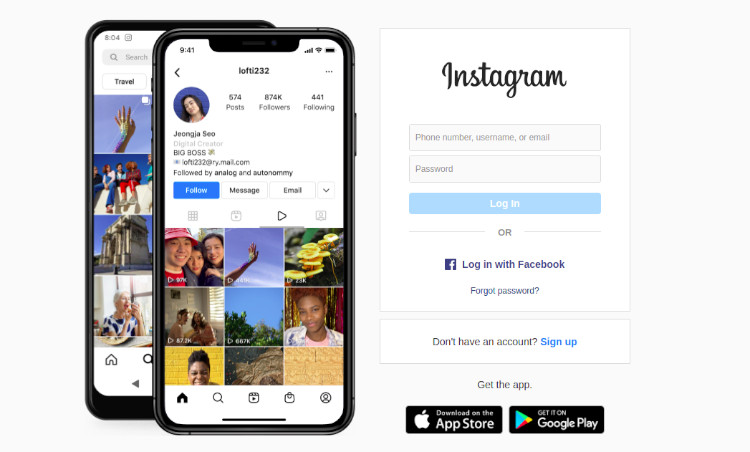 Instagram ads always reach the audience of your choice. Instagram has more than 1 billion active monthly users and more than 500 million daily users. More than 80% of the people follow business accounts on Instagram, explaining how important it is to market your business on Instagram efficiently. However, it is necessary to be strategic with the hashtags to get the content on the feed and beyond just your following. They also help you add customizable pop-up CTA buttons, and you can directly link with the audience, depending on your objectives.
---
2. Facebook: Best ROI Advertising Platform for eCommerce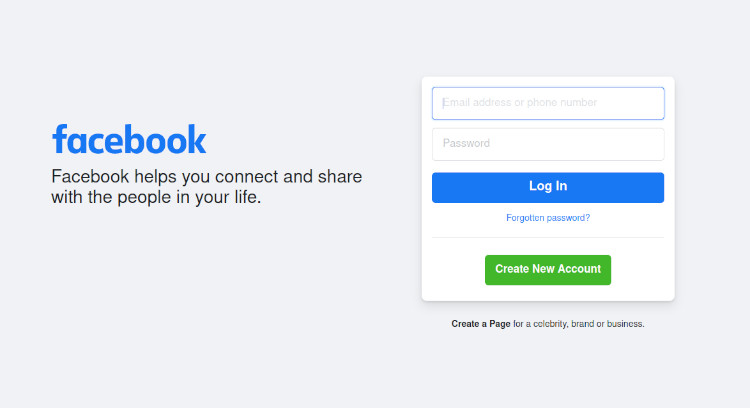 Facebook is more known for socializing than shopping. This makes it the perfect platform to increase brand awareness. Facebook ads are paid ads that would help you get traffic to your site, and also, you can use them irrespective of whatever stage you are on in your sales funnel. With Facebook Pixel, you can see the consumer actions on your website. It will help you reach the right people and measure. They also help you retarget people who did not just visit your product page and the people who added products to their cart and did not end up purchasing. That is a big pool of potential customers.
---
3. Google AdWords: Best Shopping Ads Platform for eCommerce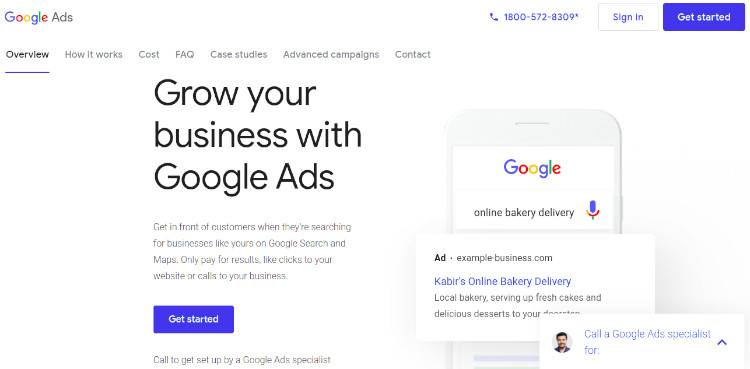 With Google AdWords, you can get in front of customers when they're searching for businesses like yours on Google Search and Maps. This is particularly preferred because you only pay for results, like clicks to your website or calls to your business. They help you grow online sales, bookings, or mailing list signups with online ads that direct people to your website. They can work for almost any advertising budget. They also help you improve your ads over time to get more of the results that matter to your business.
---
4. Google Marketing Platform: Best CPM Advertising Platform for eCommerce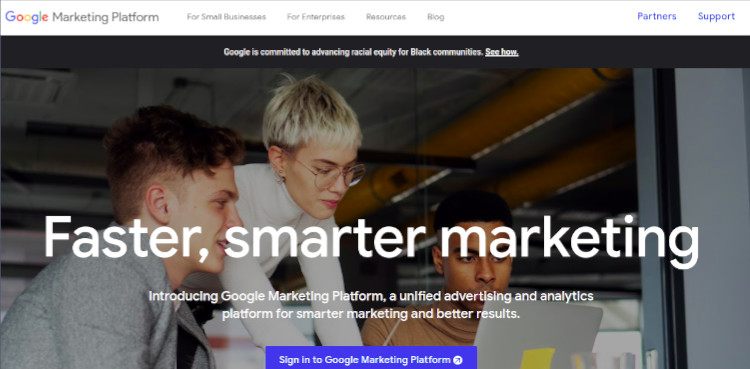 Known for unified advertising and analytics, Google Marketing Platform helps in marketing more smartly and getting better results. They provide free tools to make the most of your marketing, from site and app analytics to intuitive testing and more. They help you make deeper customer connections to drive better marketing results with a complete set of advertising and analytics solutions. With their analytics, you can understand the customer better.
---
5. YouTube: Best Video Advertising Platform for eCommerce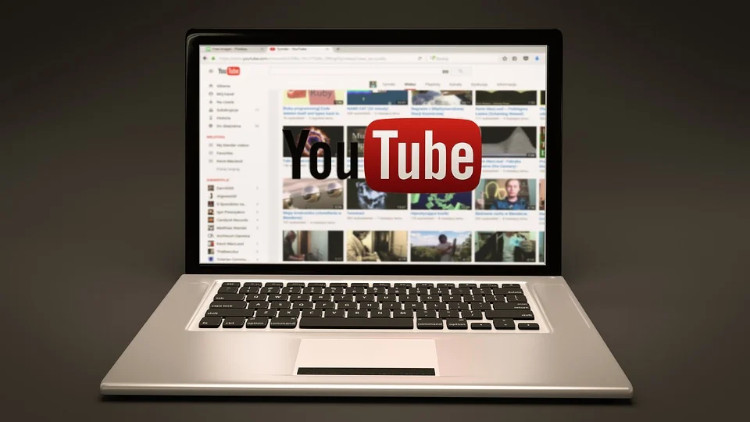 YouTube is one of the most popular video-sharing platforms and has successfully given brand advertisement and product descriptions new traction. Customers would rather watch YouTube videos than read long essays about the products. YouTube videos generally bring higher conversions and enable direct contact with customers. With YouTube, you can add paid ads to market your eCommerce store. Also, influencer marketing on YouTube presents a lot of opportunities.
---
6. Snapchat: Best Video Engagement Platform for eCommerce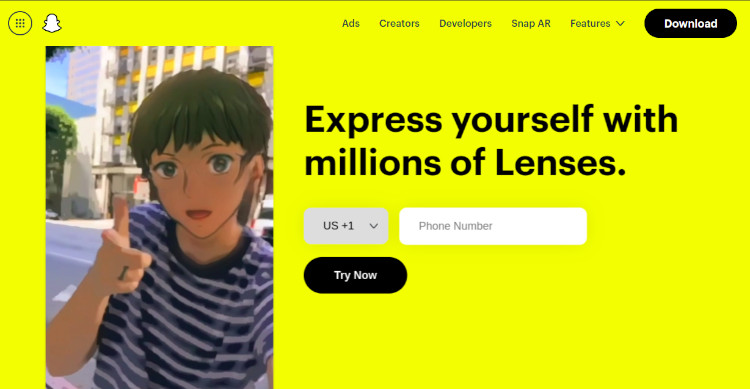 Snapchat is known for its self-serve advertising, and its ads are for every business, no matter the size or industry. They help you become a part of Snapchatters' everyday conversations with full-screen, digital ads that inspire action from the people that matter most to your business. The camera and the messaging app help advertisers reach a global audience and drive meaningful results. Advertisers can do it all in one place- create ads, launch campaigns, monitor performance, and optimize towards your goals.
---
7. Criteo: Best Retargeting Platform for eCommerce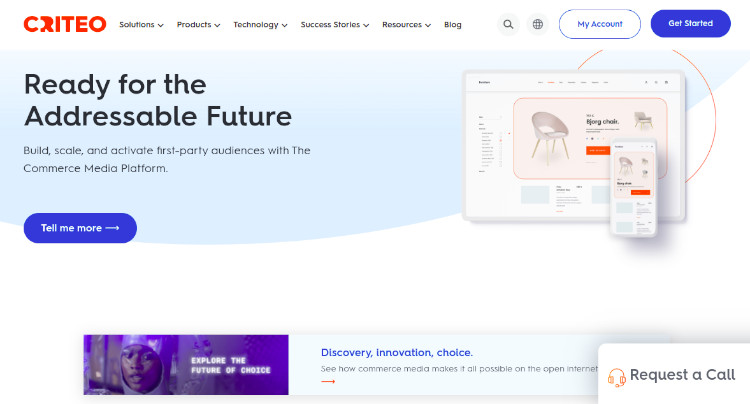 One of the best advertising platforms for the open internet, Criteo helps you grow your business with their best-in-class advertising technology solutions. With their dynamic retargeting, you can increase conversions by bringing visitors back to your site with personalized ads based on real-time intent. You can also reach relevant audiences while streaming their favorite content with CTV ads, getting app installs, boosting engagement, and driving conversions.
---
8. MediaMath: Best Programmatic Advertising Platform for eCommerce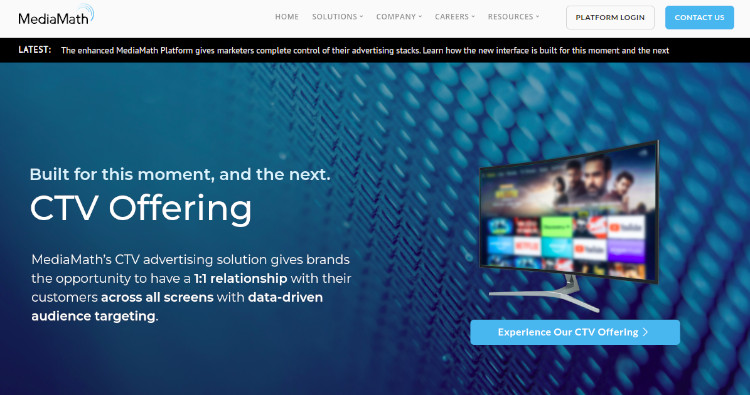 Known to deliver the most responsive, accountable, and performant advertising technology for brands to buy addressable media, MediaMath helps you solve your business challenges in a unique way. They allow you to advertise with excellent efficiency and collaborate with consultative experts who help you get the most out of campaigns, platform features, and functionalities.
---
9. Adobe Advertising Cloud: Best Advertising Suite for eCommerce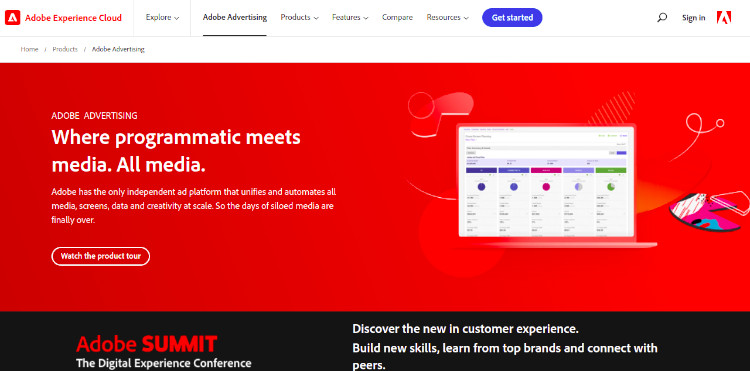 The only independent ad platform, Adobe unifies and automates all media, screens, data, and creativity at scale. They help in the management of all your digital media strategies to deliver better ads for every audience. They also help streamline the creation of meaningful ad experiences that resonate with your audience. With searches made using their AI and integrations, you can get better results.
There are many platforms in the market, and this cannot possibly be an exhaustive list. The best thing to do when advertising for eCommerce is to experiment with various messaging, targeting options, budgets, and more until you find a good strategy. It is essential to find a good balance between the utility of paid channels and the ones you own, to control the customer experience. Try to build relationships with customers and prospects with the channels you own, like your website, email list, and more. This list has some of the best advertising platforms for eCommerce that are most likely to drive up your sales.