Agency Analytics is a reporting platform for marketing agencies that helps businesses generate reports and dashboards for search engine optimization (SEO) auditing, social analytics, third-party integrations, mobile apps and more.
Agency Analytics allows users to monitor multiple campaigns from various channels. Users can create reports with the pay-per-click reporting tool and configure dashboards according to the needs of their clients with drag-and-drop widgets. Dashboards can be white labeled, which allows users to provide branded data and reports for clients.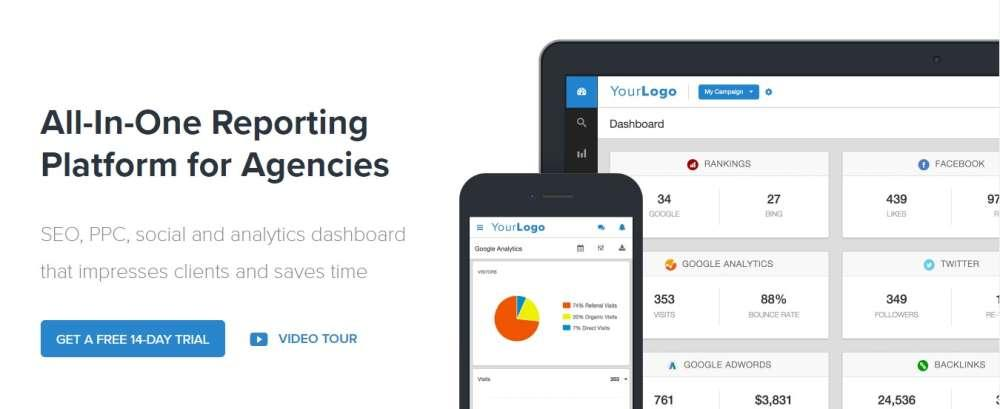 With the SEO auditing tool, users can automatically monitor a variety of issues including 404 errors, missing images and duplicate content. The rank-tracker tool monitors website performance, and users can choose to view data for specific cities, countries or global data. Monthly and yearly subscriptions are available. Support includes online user guides as well as email, phone and chat support.
Utility
Here are some of the utilities commonly associated to using Agency Analytics:
SEO Rank Tracker: Accurate rank tracker that's updated daily – a good tool for monitoring SEO campaigns.
All-in-One Rank Tracker: Monitor your websites' SEO performance with the search rank tracker tool. It takes just seconds to set up keywords and see results. Clean and simple charts allow you to analyse the data and make smart strategic decisions.
Accurate Ranking Tool: Agency Analytics emulates a real user in any location and searches the top 100 results to give you accurate rankings.
Local and Global Rank Tracking: Track rankings in the area of your choice, whether you're doing a global, country-level, or city-level campaign.
Cloud Based Technology: You don't need to download software or buy costly proxies. Agency Analytics is a complete online rank tracker: you don't need to worry about getting your IP blocked from Google.
Refreshed Daily: Agency Analytics understands the need for complete accuracy which is why its online rank tracking software is updated daily. This ensures that your client will see the same result when they search Google and view the app's generated ranking report. Plus, its keyword tracker helps your client understand their keyword rankings to demonstrate SEO results.
Google Maps Ranking: Track Google My Business listings on Google Maps and the coveted "3 pack". The system separates these local rankings from organic to give you a better view of your clients' rankings. Its algorithm accurately tracks the top 25 listings.
Search Engine Coverage: Support for Google and Bing with their localized versions. Agency Analytics delivers results for leading search engines to give you the whole picture of the rankings. You can build insightful ranking reports that include all search engines.
Keyword Research: The app's SEO rank tracker can help identify high growth keywords or uncover niche keywords you may have missed. Simply input your keywords into the ranking tool to discover similar keywords and their respective search volume. Track these new keywords over time and watch your efforts pay off.
Track Competition: Analyse the top 100 competitors for your chosen keywords. Use the system's SEO ranking checker to get insight into where you rank and who your competitors are. Identify areas for improvement by analyzing the backlinks, domain authority, and page authority of your competitors.
Feature Summary
Automated reporting
Custom mobile app
Custom URL
Engagement monitoring
PPC analytics
Commenting on reports
Local and global rank tracking
Backlink monitoring
SEO auditing
Custom branded dashboard
Custom branded reports
Progress tracking
Social media scheduling
Analytics integrations
SEO rank tracking
Client dashboard
Call tracking metrics
Scheduled reporting
Social analytics
API access
WYSIWYG report editor
User management
---
Detailed Features
SEO Ranking
One of the most crucial SEO metrics is your client's site ranking for their target keywords. The amount of organic traffic they'll receive also depends on the search volume of the chosen keywords. The higher their site is ranking for keywords with a high search volume, the more traffic they'll receive.
Agency Analytics offers highly accurate data for global and local rank tracking for the top 100 results. Using the provided data, you can tweak your SEO efforts by using the tactics that work for other sites and avoiding the ones that don't. You can also use this feature to show your client that you're helping them stay ahead of the competition.
Once you've signed up for an account, click on SEO > Rankings in the sidebar so you can add keywords.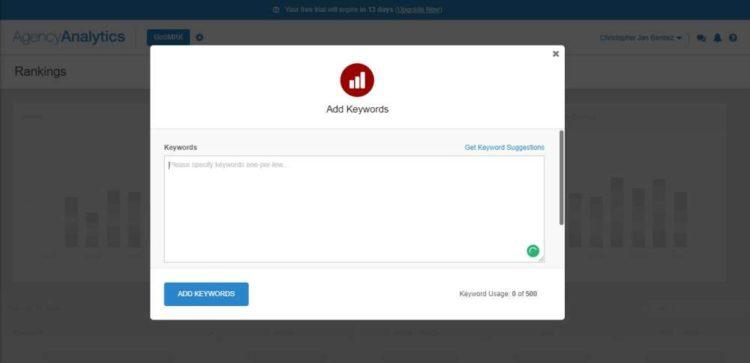 Click on the "Get Keyword Suggestions" link to extract keywords from a phrase you want to rank for.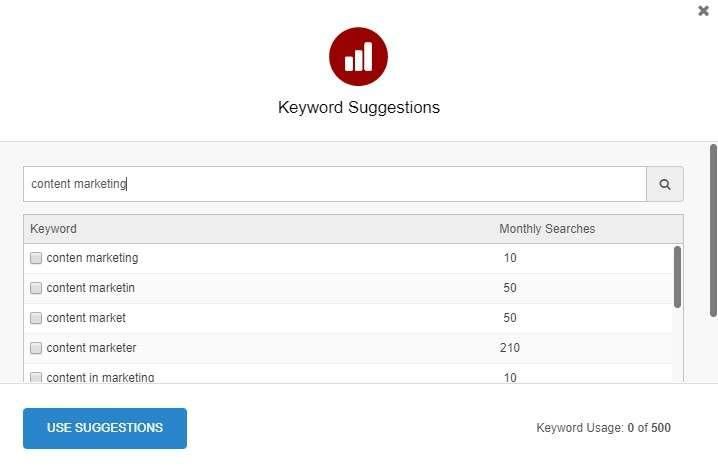 The results will show the keywords alongside their monthly search volume. Ideally, you should choose ones with the highest search volumes and that are most closely related to your site.
Backlink Monitor
The search rankings will also depend on the types of backlinks you acquire for the site.
There's a strong correlation between high search ranking and lots of links pointing to a site from high-quality sites. Therefore, you need to track the site's backlinks and find ways to generate more.
Click on SEO > Backlinks to see how many backlinks the site has.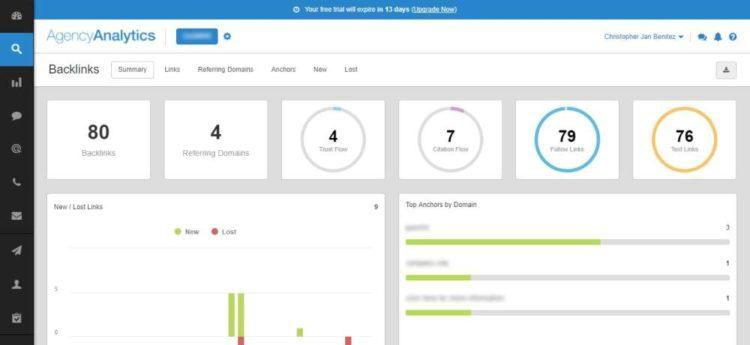 The summary will give you an overview of your client site's backlink data, from new/lost links to top anchors by domain. You can drill down on the links, referring domains, anchors and more if you need deeper insights into your clients' backlink profiles.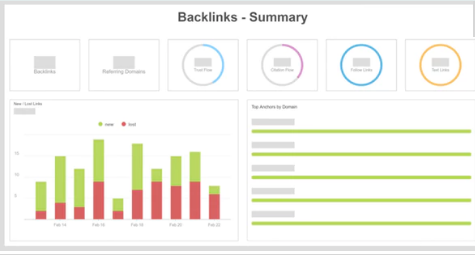 You want to sustain any site's current link profile, so you should always find ways to reacquire the lost links.
SEO Competitor Analysis
To help scale the performance of your client sites, you want to get an idea of your competitors. Go to SEO > Competitors and enter the URLs of the best websites in your industry so you can measure accordingly.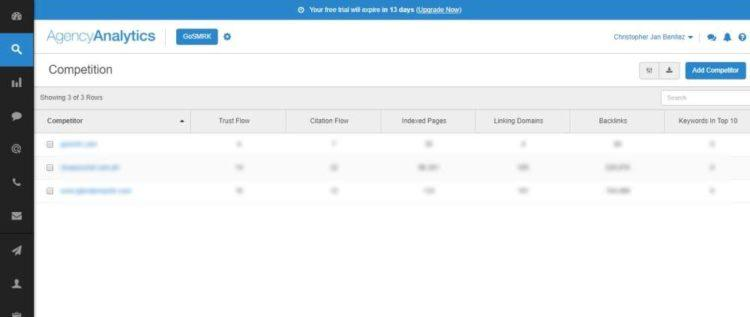 Here, you can stay on top of key competitor SEO metrics like Trust Flow, Citation Flow, backlinks and keywords ranking in the top 10 places in Google search results.
SEO Audit Tool
To determine how optimized your clients' websites are, you can use the SEO Audit Tool present in Agency Analytics.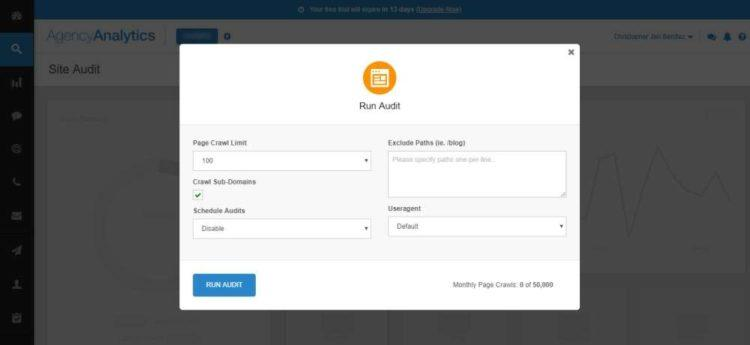 Click on SEO > Site Audit to run an audit and customize the settings as per need be. After a couple of minutes or hours (depending on the size of the website), you'll see a summary of the audit.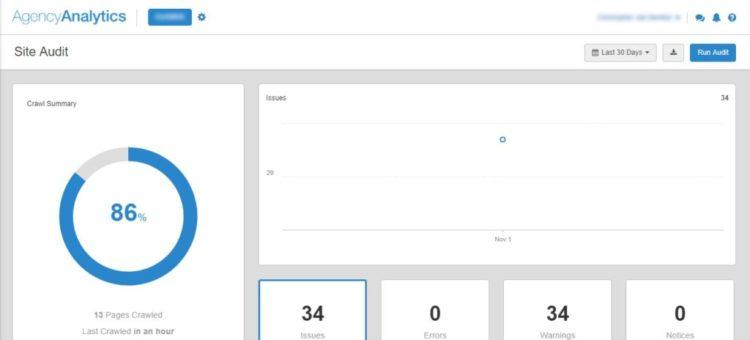 The crawl summary shows how optimized a website is. The higher the score, the better it is. This feature will show you the factors that are keeping a site from becoming truly optimized and successful. You must address these issues so you can help the site rank higher in organic search.
Social Analytics
As mentioned, you can analyze and report your client's social media performance using Agency Analytics.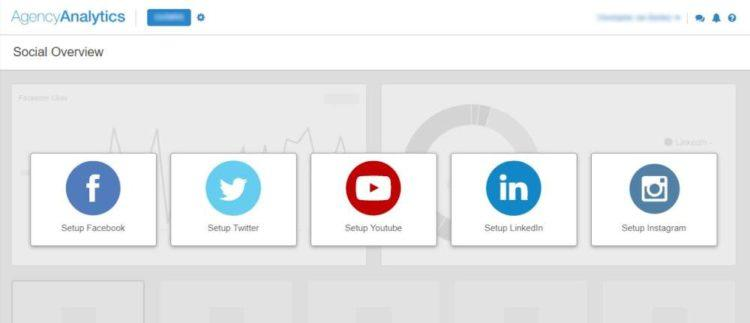 With a more basic Agency Analytics plan, you can track up to five social media platforms for each campaign, as seen above.
When you log in to any of your accounts, you'll gain access to basic data to include in your client reports.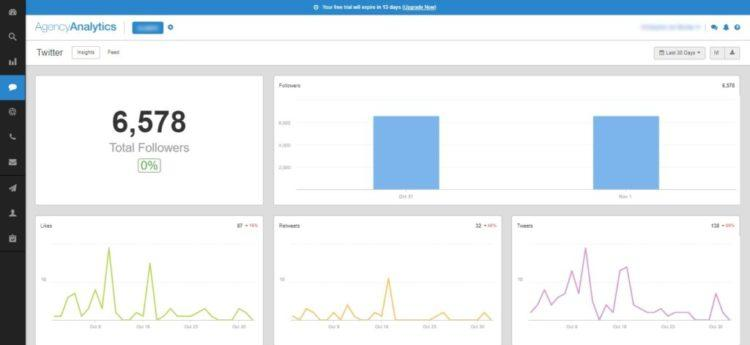 In the example above, the tool lets you track the number of followers, likes, retweets and tweets of their respective Twitter accounts. You can do the same for all platforms and even reply to comments directly from Agency Analytics.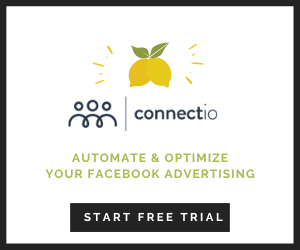 Aside from being a reporting tool, Agency Analytics lets you schedule posts to be published on your chosen platforms. This feature beats out having a separate social media scheduler tool. While social media isn't necessarily a direct SEO factor, it complements your SEO efforts.
PPC Analytics
If you or your clients are running ad campaigns for their sites, then you can use Agency Analytics to gather crucial data about the progress of the ads.
You can track Facebook Ads, Google AdWords, Bing Ads and AdRoll.

Above is the example of the Facebook Ads dashboard on Agency Analytics. It will track the campaigns, ad sets, ads and demographics. Using these data, you can determine how your client's ads are faring.
User Dashboard
You can customize the dashboard for each of your campaigns by featuring widgets that both you and your client will find useful.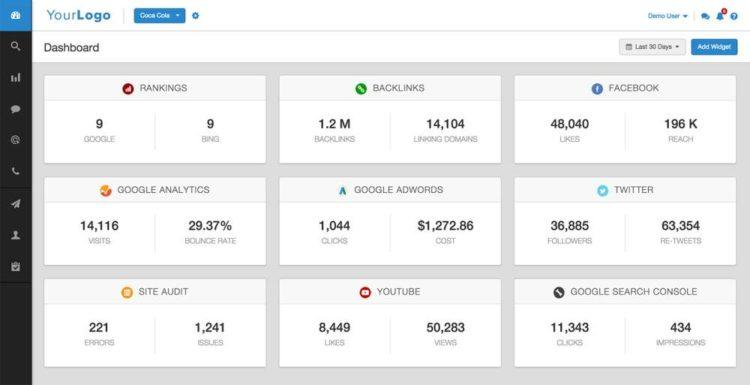 You can tailor the dashboard to show organic search traffic, keyword ranking and backlink data for your SEO report.
This dashboard is designed for agencies, so you can easily add your staff to manage campaigns and individual projects.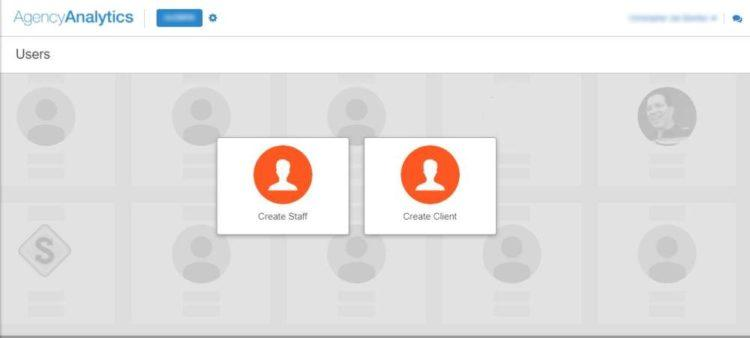 Lastly, instead of sending clients their reports through email, you can create an account for them on Agency Analytics. This way, if your clients want to check the progress of the SEO campaign you're running, they can log in and check the data any time they want.
Reporting
Your SEO report should be easy to understand for clients without any SEO knowledge. Agency Analytics knows exactly how to do this in a neat and tidy way. Graphs, pie charts and tables with distinctive color coding abound. Not only that, but you can schedule reports to generate and be submitted to clients on a regular basis, so it's a very hands-off process.
The reports allow for brand customization (with your own text and agency logo) and are polished and professional as can be.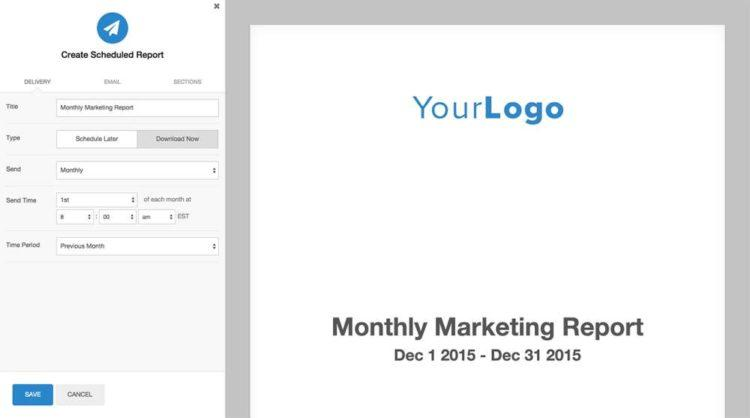 Now you don't have to log in every time you need to generate a report. Instead of crunching numbers on a spreadsheet, you can build a report using the figures available in your widgets in a manner of minutes.
White Label
Reports are meant to make your agency look good. While presenting your reports matters, including your branding in them is just as important. This is where Agency Analytics' White Label feature comes in handy. To personalize the report and match it with your brand, you can include your logo and change its color scheme.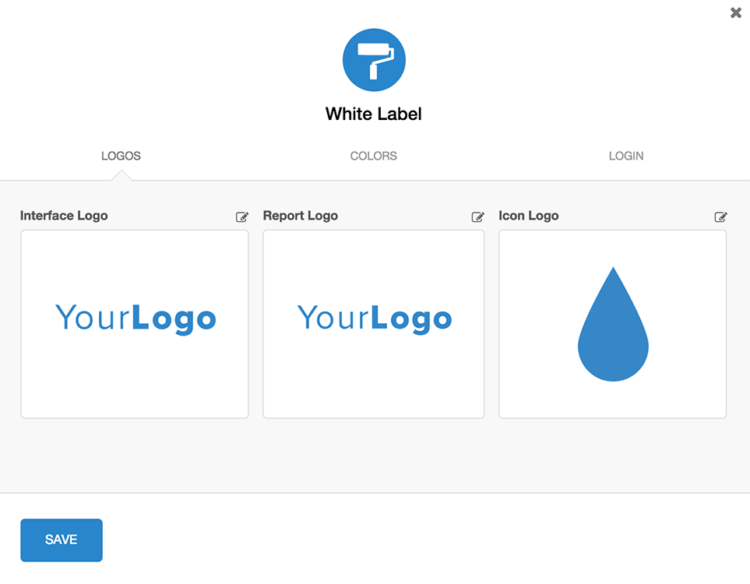 You can also remove any mention of Agency Analytics in the report to brand the report as your own. The tool lets you create a custom domain for your report that your clients can access online for easy viewing.
---
Benefits
Track keyword rankings both locally (for both city-level and country-wide campaigns) and globally, with ranking reports updated daily.
Backlink profiles are pulled from Majestic, including anchor text and backlink strength, with lists grouped by domain, anchor text, and URL.
SEO auditing tool crawls clients' websites to automatically identify 44 different issues, including broken images, duplicated content, and 404 errors.
Automatically create unlimited scheduled reports, with the ability to customize what information sections are included in reports, and add comments to individual report sections.
White label solution allows users to customize the color scheme, URL, and branding of the client interface, add logos to reports, and offer a branded mobile app to clients.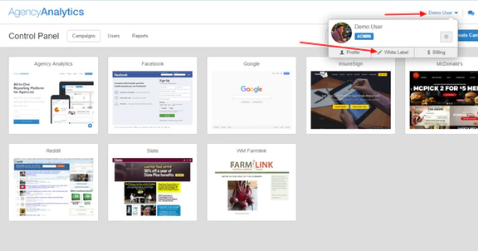 Pricing
| | |
| --- | --- |
| FREE TRIAL | 14-day |
| FREELANCER PLAN | $49/mo |
| TEAM PLAN | $99/mo |
| AGENCY PLAN | $249/mo |
| ENTERPRISE PLAN | $499/mo |
AgencyAnalytics offers a 14-day risk-free trial and the following enterprise pricing packages:
Freelancer Plan – $49/mo (monthly) or $39/mo (yearly)
Ideal for marketing freelancers who want to grow their business
5 Campaigns
500 Keyword Rankings
50K Site Audit Pages
Unlimited Branded Reports
Unlimited Staff & Client Logins
White Label Dashboard
Team Plan – $99/mo (monthly) or $79/mo (yearly)
Ideal for startup agencies that want to automate their reporting
10 Campaigns
1,000 Keyword Rankings
100K Site Audit Pages
All features of the Freelancer Plan, plus:
Branding Removed
Custom Domain
Agency Plan – $249/mo (monthly) or $199/mo (yearly)
Ideal for agencies that want a brandable marketing platform
30 Campaigns
2,500 Keyword Rankings
300K Site Audit Pages
All features of the Team Plan, plus:
Enterprise Plan – $499/mo (monthly) or $399/mo (yearly)
100 Campaigns
5,000 Keyword Rankings
500k Site Audit Pages
All features of the Agency Plan, plus:
If you need more than 100 campaigns, contact the vendor for custom pricing.
All plans include:
Analytics Integrations
Automated Reporting
Client Dashboard
Custom Mobile App
Fast Customer Support
SEO Audits
Social Media Scheduling
User Management
Pricing of Addons
Keywords
Add additional keywords to your account to perform more rankings
$50/mo per blocks of 500
Campaigns
Add additional campaigns to your account if you run out
$25/mo per blocks of 5
Site Audit Pages
Add additional site audit pages to crawl if you're reaching your monthly limit
$10/mo per blocks of 1,000
---
Competitors
1. HubSpot Marketing
HubSpot is a scalable, all-in-one marketing platform that covers a vast array of features and capabilities. The software can be used to carry out, track and measure all online marketing activities such as blogging, email marketing, and social media marketing. HubSpot Marketing can also be used to create landing pages and calls-to-action, providing users with SEO tips as they type. It acts as a content management system too.
2. Raven
Raven Internet Marketing Tools is used to efficiently manage search engine optimization, social media conversations and online advertising campaigns. With Raven you can conduct research and analysis, manage link building, track search engine trends, create and manage ad campaigns, monitor and manage social networks, collaborate with team members and instantly produce sophisticated campaign reports from one central location.
3. TapClicks
TapClicks, Inc. is a leading marketing technology company for agencies, media companies, brands, and enterprises. Its integrated Marketing Operations Platform includes sales enablement, workflow and order management, analytics, and automated reporting — all within a single intuitive user interface available on demand in the cloud. The TapClicks platform leverages over 150 native API integrations with leading marketing and advertising platforms and rounds out its solution with ImportWizard, which enables the platform to use data from virtually any source.
4. Ahrefs
Ahrefs provides intelligence data allowing users to improve their SEO, link building and content marketing strategies. The Ahrefs web analysis toolset includes a site explorer and backlink checker, SEO reports, keyword and business name mentions tracker, batch URL analysis and domain comparison. Ahrefs' SEO toolbar reports on URL and domain ratings, number of backlinks and referring domains, and social metrics for Google+, Facebook and Twitter.
Summing Up
Agency Analytics is an enterprise marketing dashboard that impresses clients and saves time. White label the dashboard and give clients their own personal logins to let them see your awesome marketing campaign at work. SEO tools like rank tracking, audits and backlinks are built in. Integrate other services like social media, Google Analytics, call tracking and PPC to create the whole marketing picture.
If SEO reporting is an issue in your side, then Agency Analytics is the best solution for you. Keeping track of SEO progress for many clients can be made much easier, and presenting visual and easy-to-digest data to clients has never been this convenient. Having the ability to brand all of these data and reports—to really make it your own—is a huge draw if you value customization and professionalism.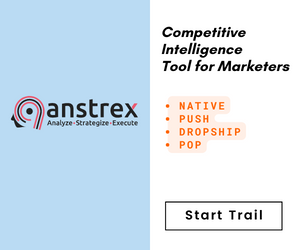 Agency Analytics will help you reassure multiple SEO clients demanding progress reports that you're working hard and working smart on their sites. If you take advantage of the free 14-day trial, I bet you'll never look back.
---
Our 'Handpicked' Tools for Internet Mareters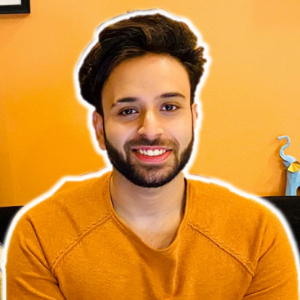 I and my team research various media buying platforms and can help you choose the right network; so you could rake in more greenbacks with an increased ROAS. I am just a mail away, so reach out to me if you need assistance with scalable media buying. mail: [email protected]