LinkedIn is a professional networking platform launched in 2003 for professional development and networking. It primarily is for professionals and allows them to post accomplishments and work histories, but it also allows businesses to post their job openings, show their new products, services and potentially network with prospects.
LinkedIn is a specifically effective tool for businesses because it helps collaborate, share best practices, and target marketing efforts. It allows independent organisations to participate in different groups to expand their network. LinkedIn is very powerful, especially when you know about the platform's features that do not get as much attention as they should. You can use the platform to better brand awareness, share marketing content, and grow your business. When you market on LinkedIn, you are making connections, generating leads, improving your brand's awareness, sharing content, and driving traffic to your website. It has now become an important part of every successful business because of its effectiveness in expanding professional networks.
When you use LinkedIn to market your business, you get access to some very useful features that are related to analytics, connection, and brand-building. LinkedIn has a very bright future, and you must use the best LinkedIn marketing tools and software to expand your reach.
Benefits of Choosing a LinkedIn Marketing Tool
Linkedin is the most important network for businesses to reach out and connect with professionals. The network lets you build relationships, establish leadership, generate leads, get insights, conduct research, and build communities.
LinkedIn is the best platform to increase your online presence. More professionals sign up on the platform every second. You can improve your visibility and credibility. You must definitely use the platform to create awareness and improve your reputation.
They allow you to show yourself as a leader in particular domains. The network is an excellent ground for thought and practice leaders who aim to become trusted advisors. It is important to understand that leadership and reputation go hand in hand with influence. LinkedIn helps you identify and engage with influencers.
Linkedin is excellent at generating leads. They offer ways to find potential leads, engage with them and turn them into customers. This happens when you listen, analyse, participate, network, share, and respond. Networking with leads and marketing to them will increase your opportunity to make sales.
Linkedin helps you gain a better view of leads and other contacts. You can do that using CRM applications. They allow you to see what your contacts are doing on LinkedIn, offering additional and important information on their behaviour and preferences.
LinkedIn is very helpful in link buying and driving traffic. They allow you to share content in your status update and in groups. This works very well for business-related content and can have viral effects.
It is next to impossible for you to do all of this while running a business. So, it is suggested you use one of the best LinkedIn marketing tools and software to help you run your business and marketing efficiently.
Best LinkedIn Marketing Tools and Software to Try in 2022
1. LeadFuze: Best LinkedIn Marketing Software Tool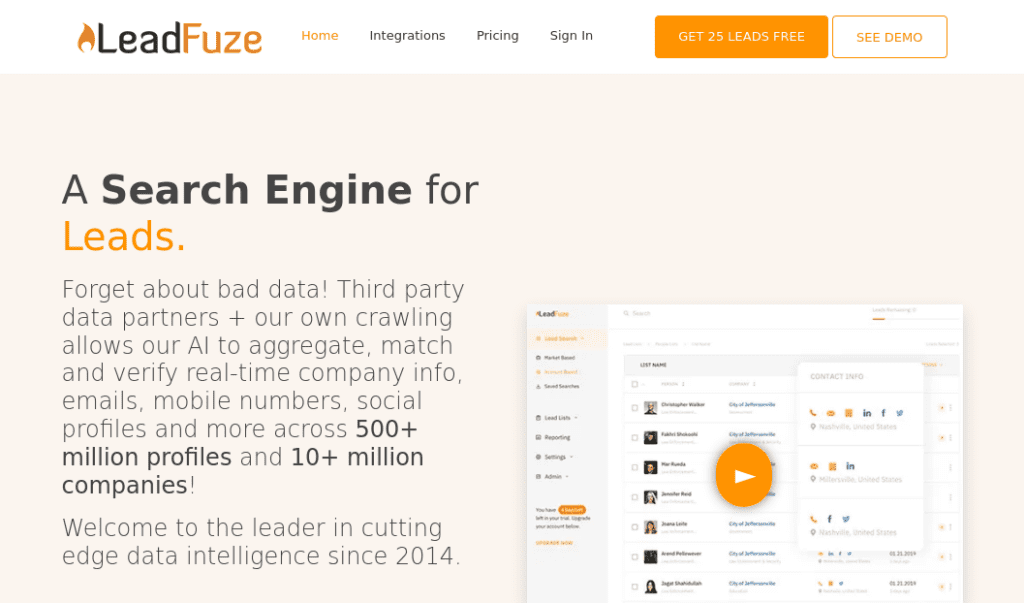 LeadFuze helps you connect with your perfect leads on LinkedIn. They have the most accurate data, and contact intelligence possible which is helpful for revenue teams and recruiters. LeadFuze is a consistent quarterly winner in the Lead Intelligence category. They provide hyper-targeted lead searches and provide actual contact data and a complete list building automation, so you spend more time talking to prospects instead of researching them. You can use their integrations with their CRM and workflow tools along with the de-duplication of leads. They provide personal emails as well as business emails so you can have higher match rates for custom audience ad targeting and building outreach lists for their sales team. It is great for recruiters because they filter by people who do not have an active job. Their proprietary system with automation does the major work, and you can put your list building on autopilot, then sit back as Fuzebot, our A.I. assistant, will automatically add new leads he finds in the future that match your criteria.
---
2. Elink-pro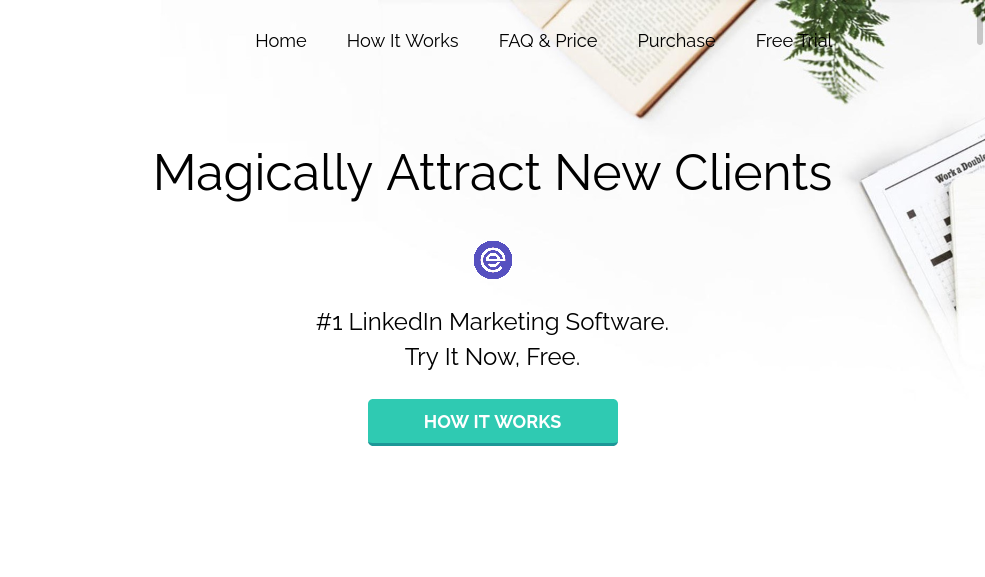 The marketing sales software for LinkedIn helps you magically attract new clients. They help you be a sales magnet and target clients on LinkedIn, access a huge addressable market and export details to Excel. They help you attract your target audience by using the principles of view backs in LinkedIn; eLink Pro gets them to engage with a link back to you. They help you grow and connect at scale with social media. They primarily help you connect with people to do business.
---
3. Leadfeeder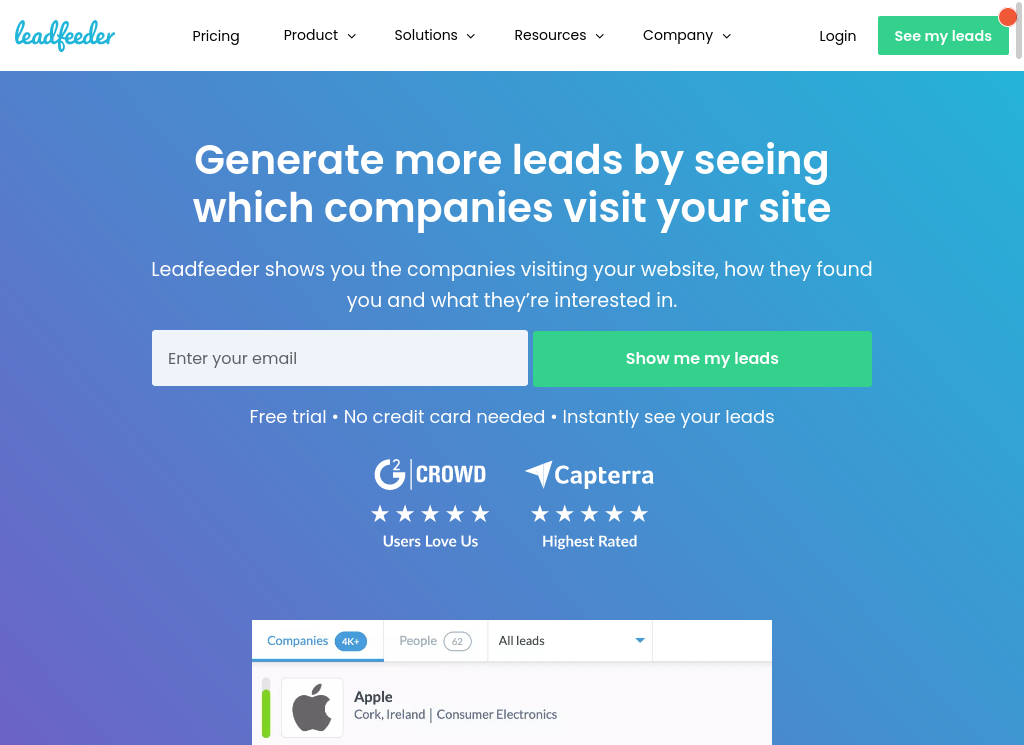 Leadfeeder shows you the companies visiting your website, how they found you and what they're interested in. It identifies the names of the companies visiting your website and turns anonymous traffic into real company names, and shows the exact behaviour of companies visiting your website. The people who visit your website are much more likely to buy than someone who has never heard of you, and Leadfeeder makes sure to not let these leads escape. They show what content prospects are interested in and help you use that information in your pitches. They filter and find quality leads. You can filter and hide companies to only see quality leads.
---
4. Datanyze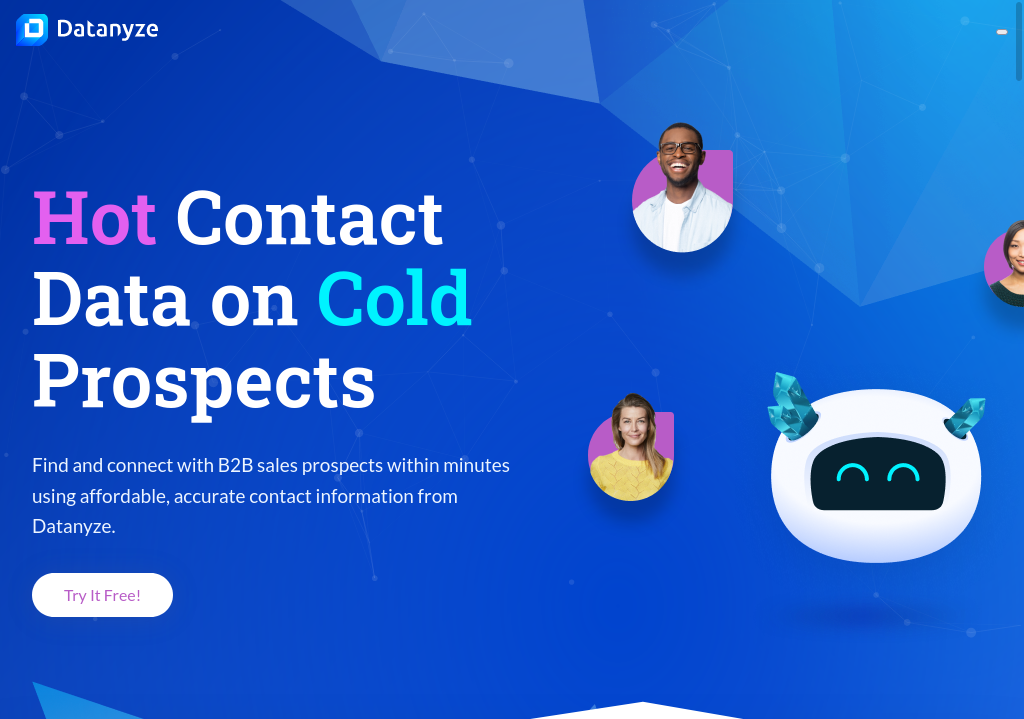 Datanyze helps you find and connect with B2B sales prospects within minutes with affordable and accurate contact information. They help get contact information, including email addresses, direct dial and mobile numbers, directly from LinkedIn profiles and company websites, without leaving your browser. They allow you to export profiles directly from Google chrome and guarantee accurate B2B contact information. Their Google Chrome extension has a smooth interface and a comprehensive dashboard that highlights a user experience that's always looking forward. They provide the most accurate and up-to-date information on today's most popular technology categories and provide insight into industry trends, rising technologies, and key competitors.
---
5. Dux-soup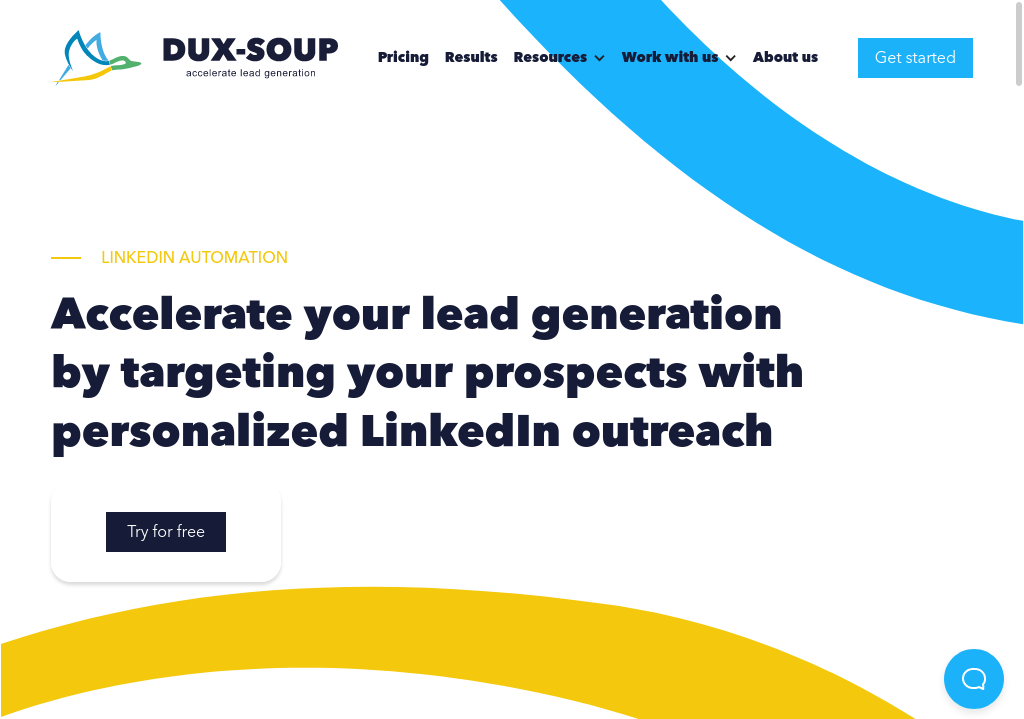 Dux-Soup is the best LinkedIn automation tool and securely finds you qualified leads, so you can be focused on closing deals faster. Dux-soup lets you accelerate your lead generation by targeting your prospects with personalised LinkedIn outreach. They automatically engage with the prospects you select on LinkedIn and endorse their skills, send them personalized connection requests and multiple, delayed, personalised direct messages. The software does everything for you from your browser and provides you with full control and visibility of the activity in your LinkedIn account. It is trusted by thousands of sales, marketing, recruitment, startups, corporations and digital lead generation agencies across the world.
---
6. LinkedIn Sales Navigator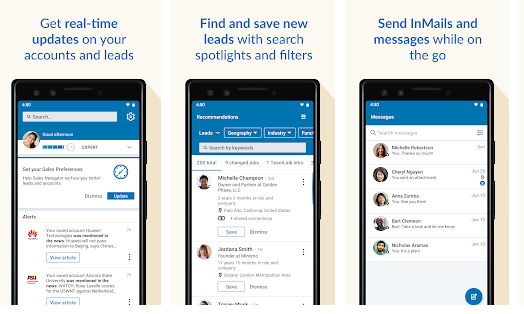 LinkedIn Sales Navigator helps you drive more and bigger leads. It is the best tool for prospecting and sales insights and helps you target the right buyers, understand key insights, and engage with personalised outreach. With Advanced Lead and Company Search, you can find the right people and companies with a search experience that delivers the most relevant prospects. Their Lead Recommendations feature you quickly discover the right people and prospecting leads at your target accounts with suggestions customised for you. With their CRM integration, you can automatically save the prospecting leads and accounts you are selling to and log Sales Navigator activity to CRM in a single click. They provide relevant insights on your accounts and leads, including job changes and allows you to organise your prospecting leads and accounts with tags and take notes that can be synced back to CRM. They provide access to InMail that helps reach over 500 million members on LinkedIn even if you're not connected to them. With Smart Links Presentations, you can package and share sales content in a way that's better for both the buyer and seller. With TeamLink, you can uncover the best ways to connect with prospecting leads through your company's combined network.
---
7. Expandi.io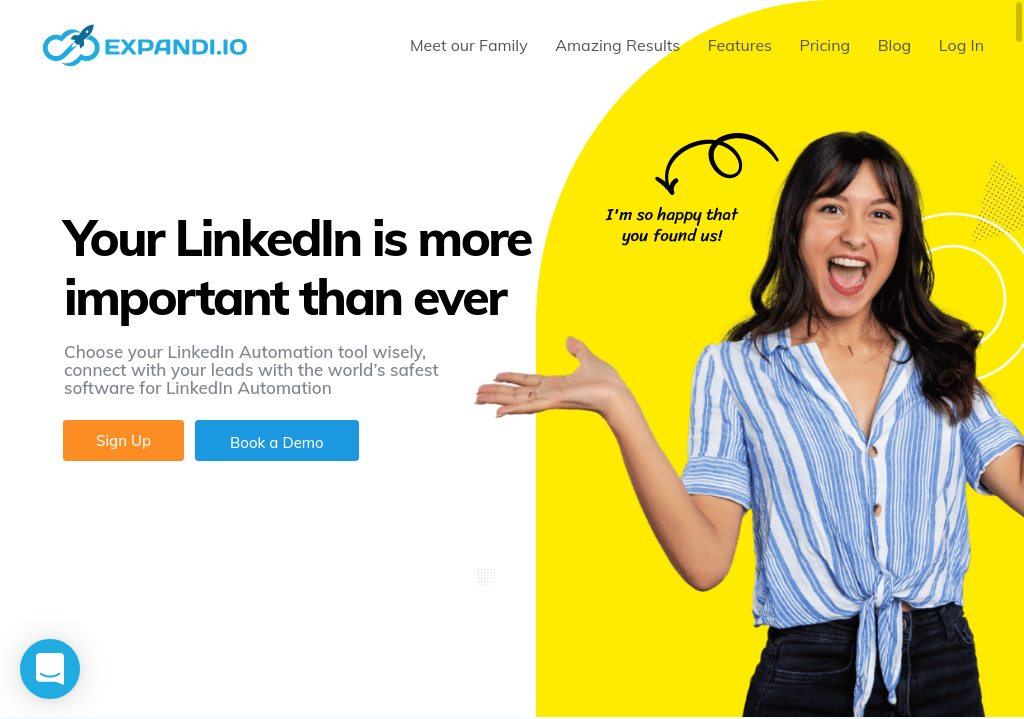 Expandi is one of the most reliable tools ever. They help you find new ways to personalise your outreach and change the game and use personal GIFs and images in your LinkedIn outreach strategy. They help you make your messages more authentic and not look like spam. They help find LinkedIn posts with significant engagement rates that are related to your "offer", helps scrape everyone who has liked and commented on the post and set up the campaign in Expandi and write an "automated" messaging sequence, which is particularly effective for retargeting. The cloud platform is designed to make automated outreach safe by using random delays, message frequencies, message limits and more, to make sure it's not flagged by Linkedin in any way.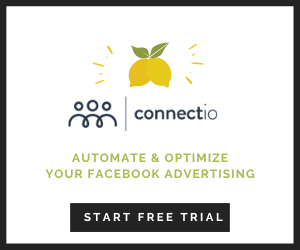 ---
8. Aeroleads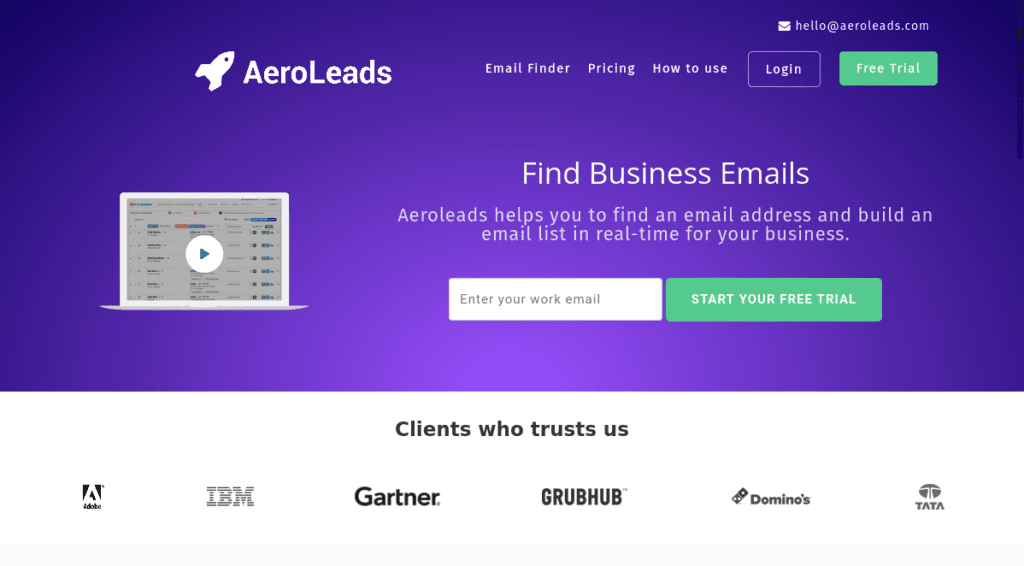 The LinkedIn lead generation software, Aeroleads helps you to find an email address and build an email list in real-time for your business. It helps find business emails from LinkedIn or find emails by uploading names and companies. They help you find as many as 15 data points like full name, job title, location, generic company emails etc, and export the data to CSV or transfer data to Salesforce, HubSpot CRM, Pipedrive, Zoho CRM, FreshSales, Zapier etc, with just one click. It provides everything in real-time, making it one of the most powerful and genuine email finding tools. You can fill your email marketing funnel with emails of your leads with their email finder tool and carry them to conversion easier.
---
9. Dripify.io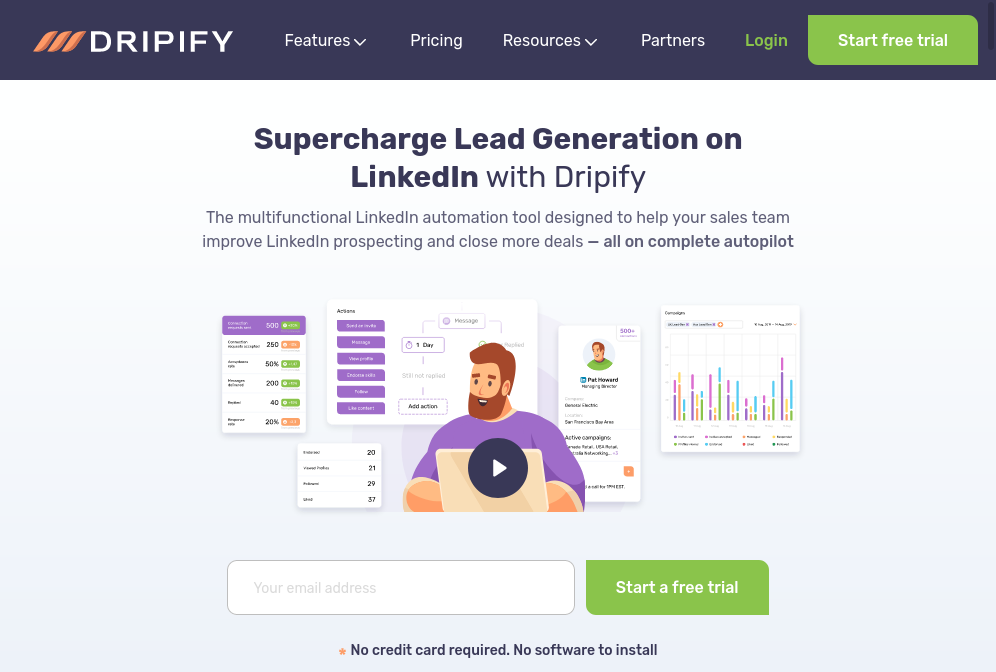 Dripify helps you supercharge your lead generation on LinkedIn. It is a multifunctional LinkedIn automation tool designed to help your sales team improve LinkedIn prospecting and close more deals — all on complete autopilot. You can set your own sales to funnel in minutes and let the software do the job for you. They help you easily create drip campaigns from LinkedIn Search and build your personal boards funnel with a sequence of automated actions. They help you get your team members onboard, watch their campaign and analyse their LinkedIn performance. They show you your daily stats on main LinkedIn actions from your account, see metrics of each campaign you created and see the LinkedIn performance of your team members. They help you manage all your conversations in your smart inbox in a more efficient way. They allow you to download the data of your leads into CSV documents to use in pay-per-click targeting, campaigns and personal analysis.
---
10. Zopto
Zopto is the best LinkedIn automation tool. You can open an account within minutes and start automating your LinkedIn outreach and generate sales leads and opportunities. They help you filter for ideal customers by using LinkedIn Premium or Sales Navigator and then select the desired level of engagement and enable all relevant features like Connection Invites, Sequential Messaging, Free InMails, Twitter Engagement or Profile View Generator. After you start your campaign, you will get dozens or even hundreds of Hot leads per month; all generated on auto-pilot. They provide access to a live dashboard, which will provide you with detailed information and statistics related to your LinkedIn lead generation campaigns. It is cloud-based software, so you are no longer dependent on your device or internet connection, and you can now fully automate your LinkedIn outreach campaigns.
---
11. Phantombuster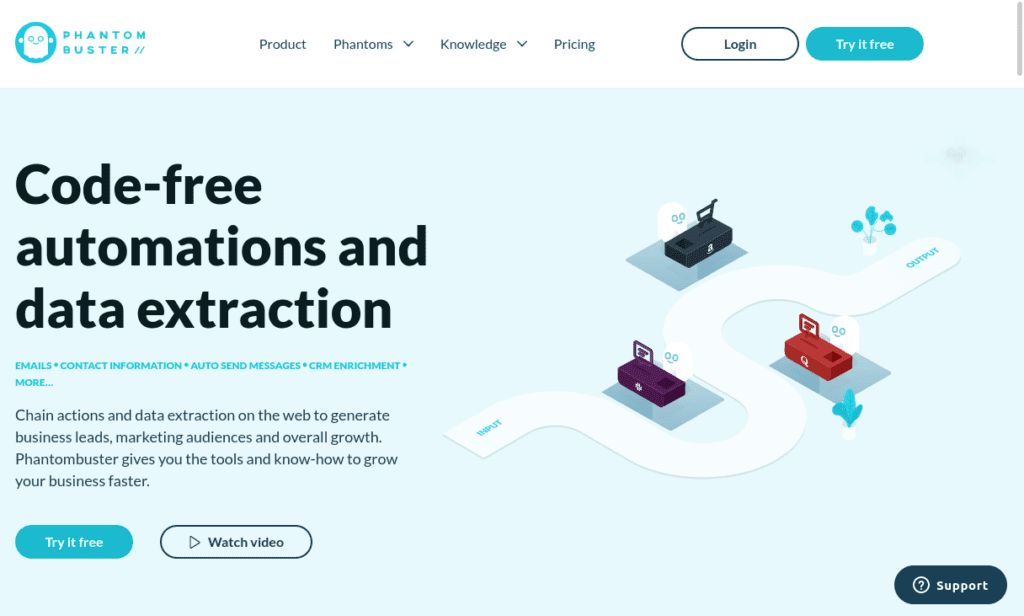 Phantombuster helps you automate everything you do on the web, and that can extract data and perform actions on the web for you. It gives you the tools and the knowledge to grow your business faster. They let you automatically accept pending connection requests on LinkedIn and extract posts and other activity from a list of LinkedIn profiles. They allow you to auto-comment on a lot of posts and automatically endorse your connection's skills. They let you auto-follow or unfollow a list of profiles on LinkedIn and schedule and automatically post your pre-written posts. You can also automatically remove connections and withdraw the pending connection requests you have sent. It allows you to scrape all the messages from a conversation on LinkedIn and extract LinkedIn users from a search and scrape all the available data on their profile and company pages, including emails.
---
12. Waalaxy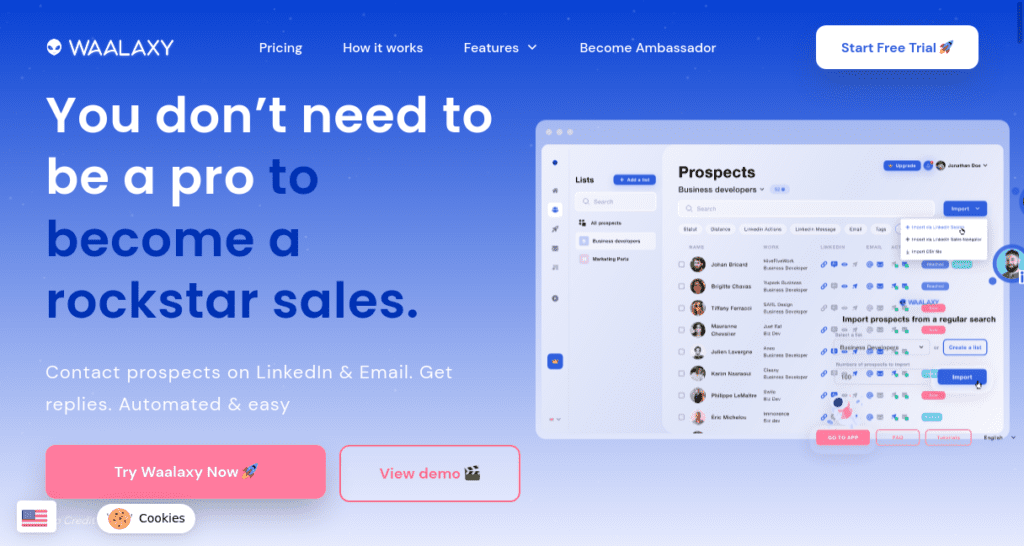 Waalaxy is a multi-channel automation tool and automated your Linkedin and email prospecting. They help you automate your lead generation and contact your target automatically on LinkedIn and by Email. The tool has been designed to allow you to launch your campaigns in less than 20 minutes without any technical skills. It is very efficient, and in 30 minutes a day, you can contact 700 potential clients per week via LinkedIn and email, the two channels that represent 96% of B2B prospecting today. The automation allows your follow-up messages to send themselves, as long as your prospect does not respond. They help you personalise your messages and easily organise your lists by segmenting them according to a multitude of criteria. They let you update your CRM and automatically export the data to your preferred tool easily. You can automatically import new leads and put your campaigns on autopilot.
---
13. Closelyhq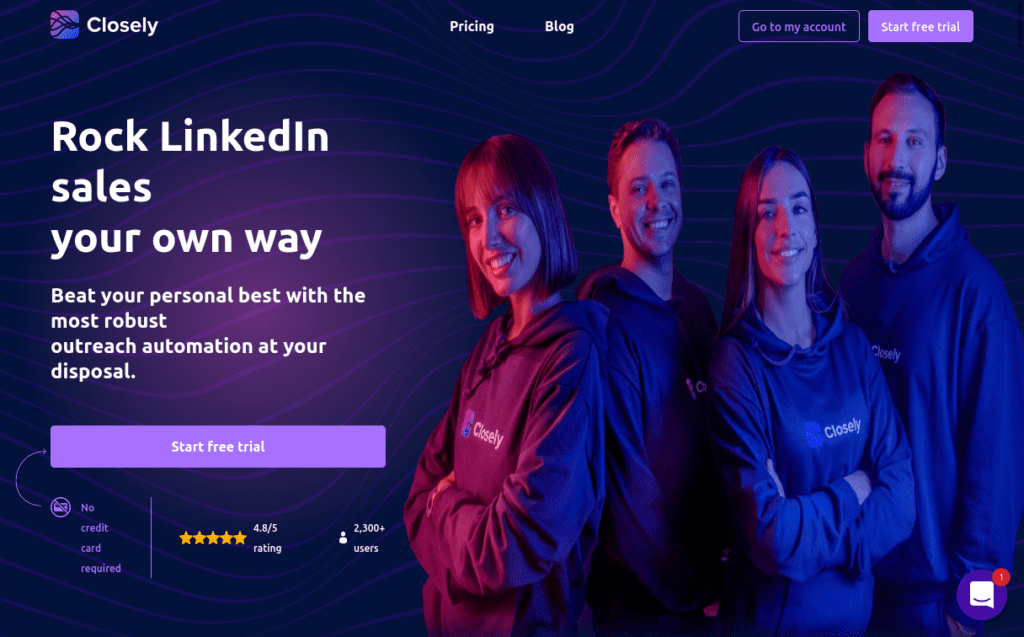 It is the LinkedIn lead engagement platform that lets you move your outreach and lead nurturing up to the next level. They help you scrape people from relevant Facebook groups and turn their names into LinkedIn profiles and filter niche posts on LinkedIn and flush out people who got engaged with them. They sift through LinkedIn events that have weight in your industry and scrape people from them. They allow you to apply more filters to your search: combine multiple filters, always use location filtering to draw out prospects from different cities. They compile a list of influencers in your industry and explore their Facebook profiles and find relevant posts to pull people from comments, check their friend list to dig out targets.
---
14. Socialpilot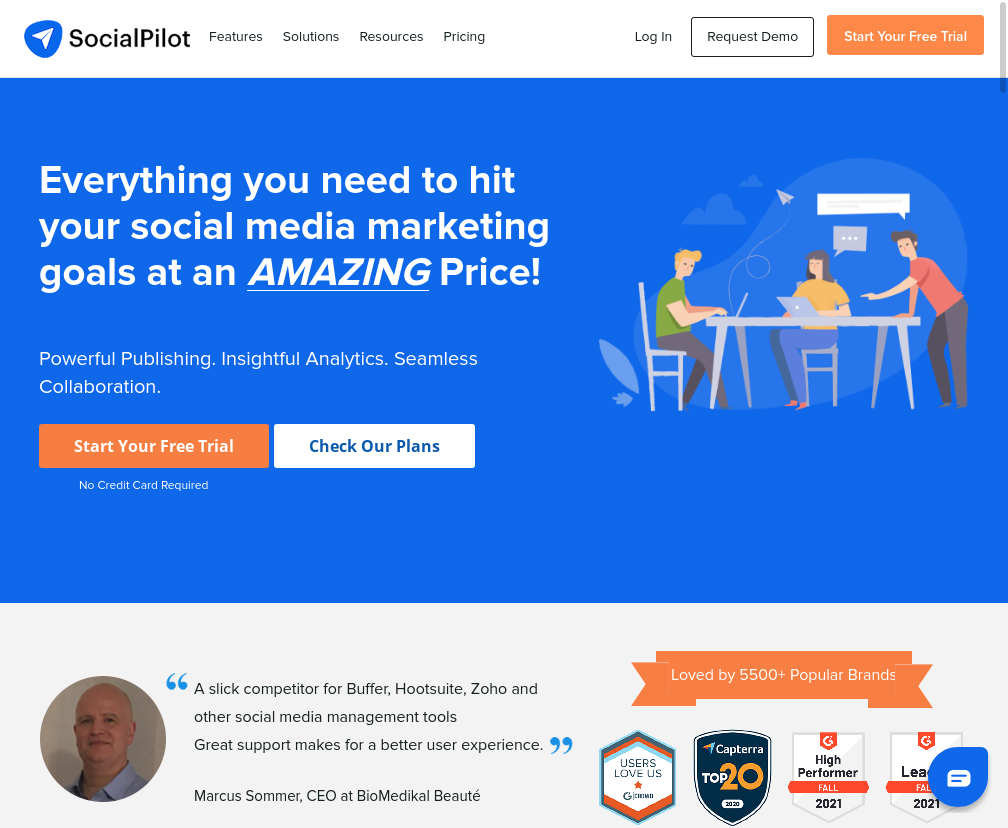 SocialPilot is the one-stop solution to schedule great content on all your LinkedIn Profiles and Pages. It helps you boost your brand's presence with their LinkedIn automation tool. They help you leverage LinkedIn by sharing optimised posts on the platform and help you customise your posts by including engaging copy and jaw-dropping visuals for an increased engagement. They help you make an impact with LinkedIn posts and mention that value. They help you show your product's benefits by providing diversified information and drive traffic to your site and nudge the audience to act with LinkedIn carousel posts. They help implement visual marketing strategies with their publishing tool that provides you with the flexibility to select images from the page URL with direct upload capability and minimise efforts with great collaboration, where each member ensures that the posts are checked before being scheduled. They allow you to set a seamless content workflow for your team to create and manage LinkedIn posts skipping errors. They provide you with LinkedIn analytics which has account-specific engagement reports with a detailed breakdown, and you can tweak your strategy according to analytics for better reach.
---
How to Get Started with LinkedIn Marketing?
To find leads on LinkedIn and market your business on the platform powerfully, you can do the following:
Make a company profile: There are over half a million users on Linkedin. If you are not on LinkedIn, you miss out on the audience you can draw leads from globally. You can make a page for free, upload an iconic and professional image, and make an excellent meta description. These are simple ways to show your visitor's context, and this is very important for lead generation because this is the information that LinkedIn will use to help you appear in searches others make on the platform.
You must post content next. Content marketing is very important for all platforms. You need to add LinkedIn into your daily posting habits, and you have to make several spread out posts every day to reach and engage with your audience.
Use LinkedIn matched Audiences tools to retarget visitors that are already in your sales funnel. The feature helps optimise LinkedIn as an advertising platform and helps you retarget website visitors, upload accounts, add email contacts with ads and more.
You can search for individuals on LinkedIn. You only need one connection in a company to proceed and let lead turn to sale. LinkedIn knows this and allows you to look for people with their laser-like accuracy.
You can look for groups in your niche. The LinkedIn groups are an excellent way to connect and interact with people who are in the same industry as you. You can make conversations with them, connect, and build relationships with professionals.
If you cannot find communities that are for your industry, you can create your own group. When you are the group owner, it helps you stand out as a leader in the given industry and shows you what people think of your innovations.
Their paid feature, Inmail, allows you to directly contact anyone on the platform. So, the people you have found and the relationships you build in groups can be used in a more personal way. This also gives access to analytics that will help you fine-tune your texts.
Roundup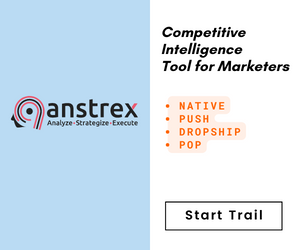 LinkedIn is the best professional networking tool there is and lets you drive traffic to your website, discover quality leads, share expertise and grow your network. This is an excellent way to show job openings and find new talent for your company. These are some of the reasons why LinkedIn is the best platform for all businesses to market. Some of the best things to do are take advantage of the blog and website links on your LinkedIn profile, use the LinkedIn Endorsements well, be identifiable, and customise your connections to grow your professional network. You must use some of the best LinkedIn marketing tools and platforms to expand your reach.
Our 'Handpicked' Tools for Internet Mareters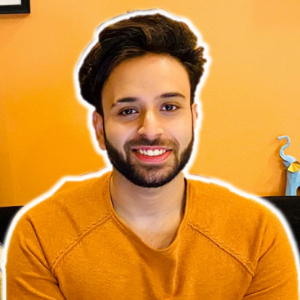 I and my team research various media buying platforms and can help you choose the right network; so you could rake in more greenbacks with an increased ROAS. I am just a mail away, so reach out to me if you need assistance with scalable media buying. mail: [email protected]