In advertising, brands can no longer rule out customers from the marketing mix, especially when a large chunk of it is online. Consumers are huge part of the age-old bag of tricks that used not only to sell products but also used to leave earworms full of catchy commercials. From laying out a workable strategy, studying consumer psychology and user intent, finding the right marketing channels, to tweaking ad elements based on data, and revamping goals, every step is calculated & redesigned to get the best results possible.
After scouring through thousands of articles on being the best at Google Adwords, you might eventually come to realize that it isn't possible. But what is possible is to discover your niche through trial and error.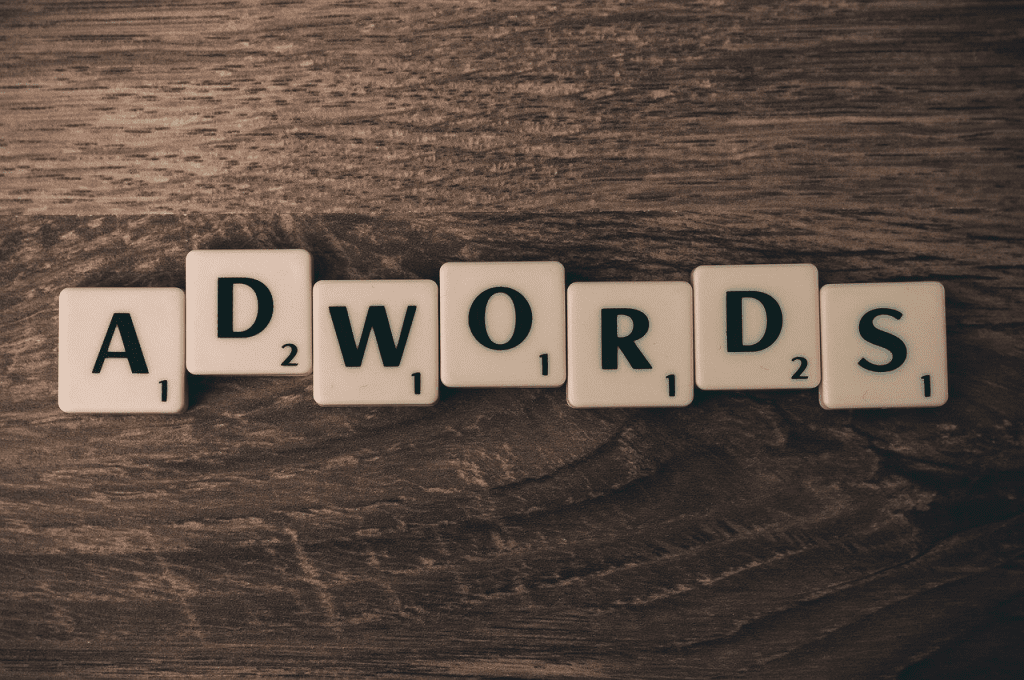 Before going any further, I assume you already know that Google offers both Search Network and Display Ads. Here's a brief recap:
Search Network Ad provides you an edge over your competition, in ranking top at the google search engine based on user intent. In contrast, display ads help you go for your potential customers instead of waiting for them to come to you. The whole package, including copy and design, benefits in growing brand awareness and product recognition.
Google Display Ads Best Practices: Tips and Tricks
Here are the best tips and tricks to maximize ROI and improve quality scores through Google Display Ads.
1) Define and Differentiate:
If you are using both Search Network and Display Ad, keep them as distinct as possible by analyzing user intent to guide your goals. Frame your visual and ad text accordingly to hit the right spot in the consumer psyche. Remember that Search Ads work best when pushing a product, whereas Display Ads are a medium towards creating general awareness for your brand and boosting product recollection.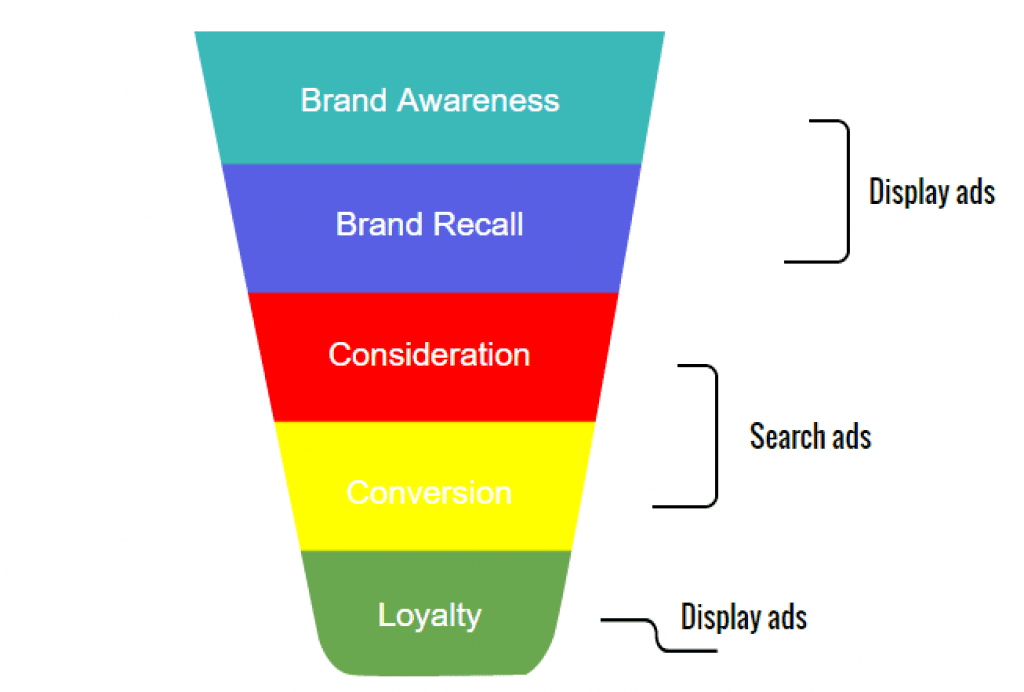 2) Precise targeting through keywords:
Keywords are search terms that help your ads find relevant users who are looking for products/services relevant to that specific keyword
For example, if you sell cricket equipment, you want your ad to show up next to an image of a cricket bat or at a specific forum where people are discussing the sport. You can then start by using keywords related to cricket.
3) Use specific keywords:
Google, the higher the CTR is, the more you end up paying, and that is why you end up with keyword suggestions that cover a broader target audience. Don't fall for it. Target precise keywords and don't do broad match, or anyone can click on your ads, and you might end up paying more money for clicks that had no intention of converting into a sale. For example, if you're selling a computer software service, don't use 'technology as a keyword since it is too broad. You are better off using either 'software' or 'online services.'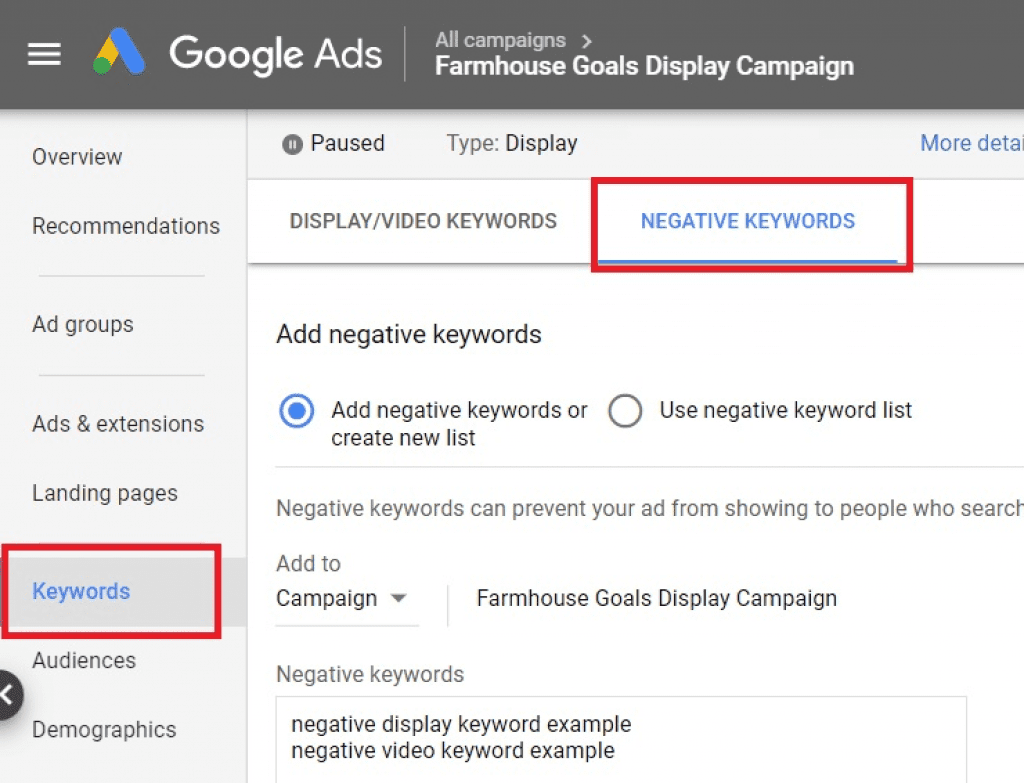 4) Find your negative keywords:
Negative keywords are just as relevant as choosing the right ones to ensure you don't attract consumers who are not looking for your product. Someone looking for the 'food' apple has no business seeing your ad on the latest apple 'tablet'!
5) The power of SAAS – Software as a Service
Enhance your all-over ad quality through SAAS services. Use SEM Rush to see what keywords your competition is using to stay at the top. SEM Rush is a SAAS platform that provides insights and data to enhance your online visibility. If you're not sure which keywords appeal to most people, log onto SEM Rush, type in a keyword, and it shows a history of everyone who has placed a bid on that keyword. You can even check their ad copy to get an idea for your ad texts.
6) Remarketing:
Use the power of remarketing to remind customers of the time they spent studying a product on your website. Remember that there are hundreds of other ads people see in a day, whether it's on a screen or a billboard. Remarketing ensures your potential customer doesn't forget about a relevant product they checked out on your website. Doing this helps you get a relevant click from a user who is more likely to engage, stay on your website and buy.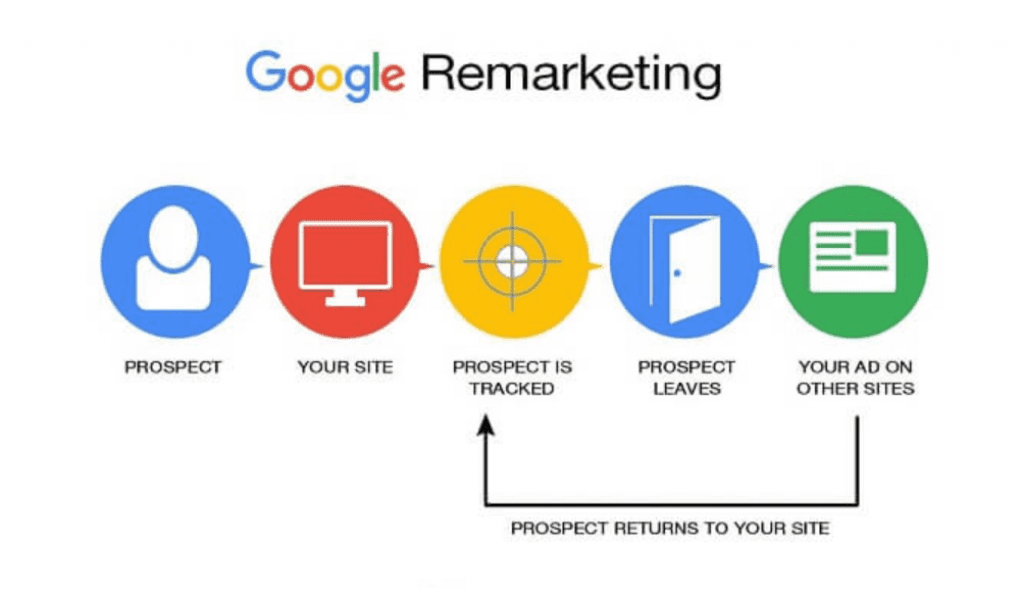 7) Every ad has its place/s
Work the consumer mind and Place your ads where it's most likely to work by covering all aspects. Suppose you sell children's toys. Through remarketing, you can place your ad on websites that offer the same service, but why stop there? Your customer is also sitting at websites that sell kid's apparel and shoes. By placing your ad on similar websites, the chances of a potential customer clicking your ad increase, and such clicks are most likely to convert.
8) Loyal Customer vs. Potential Customers:
Separate your product marketing campaigns from general awareness campaigns. Be clear on your goals. Your regular customers already know your brand and are expecting to see products and services related to their needs. So instead of showing them ads on brand awareness, push your latest product, and increase conversion rate. New users are a better target audience for a general awareness campaign because they are still getting to know your brand. Remember, too much repetitive information about the same thing is spamming.
9) Revamp your landing page:
A useful landing page keeps the user engaged for enough time to get a convert. A poor landing page will, however, increase the bounce rate. Once Google picks up on the high amount of bounce rates, your quality score takes a hit, conversion goes down, and CTR goes through the roof because people are still clicking on your ad, but bouncing right back. To avoid this, upgrade your landing page with quality visuals and make sure your ad keywords are there. For example, if your ad has the keyword 'driving,' make sure your landing page has the same keyword because the user is much more likely to stay on the page and buy. Crazy Egg provides end-to-end solutions for website optimization. You can use it to find out why your traffic isn't converting and what you can do to enhance user experience. Through A/B testing, you can experiment with elements and test multiple variations to keep your users engaged.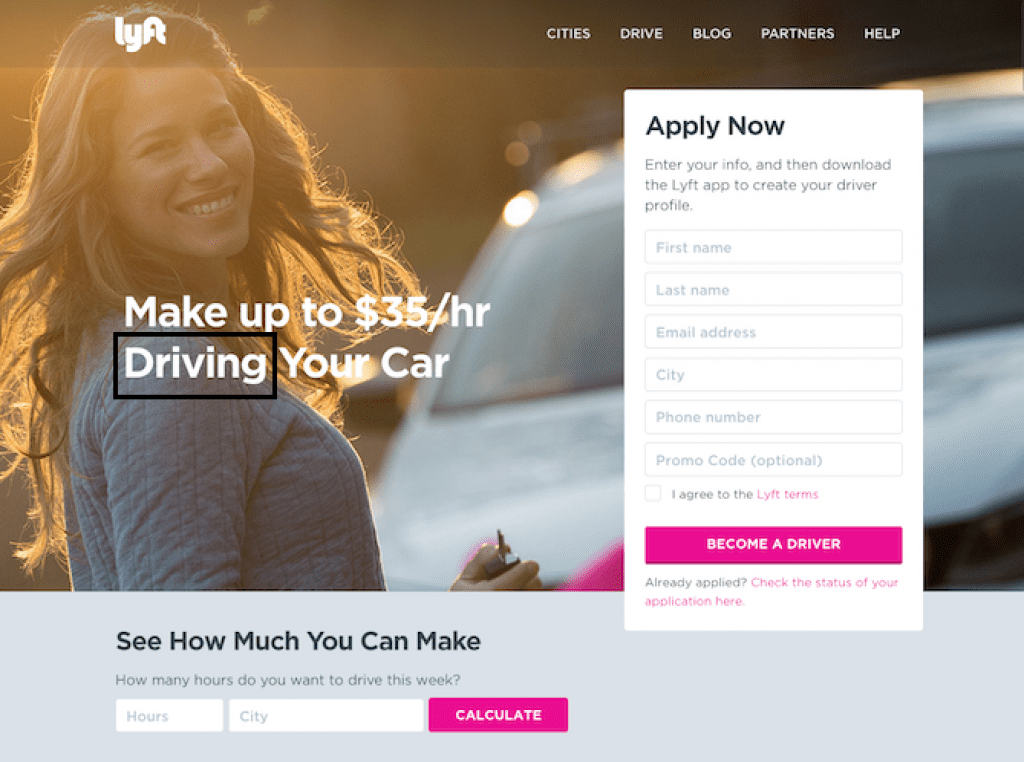 10) Monitor and update visibility:
The constant exposure to advertisements is one of the many challenges marketers face every day. Users lose interest after a certain number of views. The conversions go down, even if they have previously engaged with your ad. If you love food, no matter how many times you pass by your favorite restaurant, you would only go in a few times and eventually lose interest. Its because there are many other restaurants to choose from, just like there are hundreds of other ads that can distract a user. To fix this, you can continuously monitor how many average impressions the ad has received, and as these numbers change, monitor how your CTR, conversion rates, and other KPIs change as your number of unique views and frequency numbers change. By saving this data, you can accordingly update your frequency capping settings by going to your Display Ad settings and clicking on Additional settings. Rotate the ad and keep the frequency around 3-5 times. To do this, check your data report and the regularity with which users have engaged with your ad.
11) Tell a story:
The reason why Display ads tend to get a higher number of clicks is that they have appealing visuals. With these visuals, you have a great tool on your hands that you can take full advantage of, and that's storytelling. Instead of making tons of ads to get the maximum clicks, you can increase your quality score by focusing on visuals that increase clicks. But remember, this tip usually works for general awareness campaigns as you are trying to hook your user to the ad to generate brand awareness and recognition. "Digital storytelling is data, ad creative, and technology working together to engage and convert. It is the action of putting the right sequence of personalized creative messaging in front of a specific, targeted user."
So, while retargeting, create a series of compelling ad texts and visuals that can boost recognition and pull in users who have visited your sites but haven't converted. But be sure not to overdo it since that can cause it to become a spam.
12) Use all sizes of Display Ads:
Testing isn't mandatory, and most of the research on all kinds of products are already out there. But the market is ever-changing, and if you have a unique product and are new to Google Display Ads, try out all ad variations and discover the ones that suit you the best. You can even plan and select ad sizes monthly or quarterly, depending on the data and ad visibility report overtime.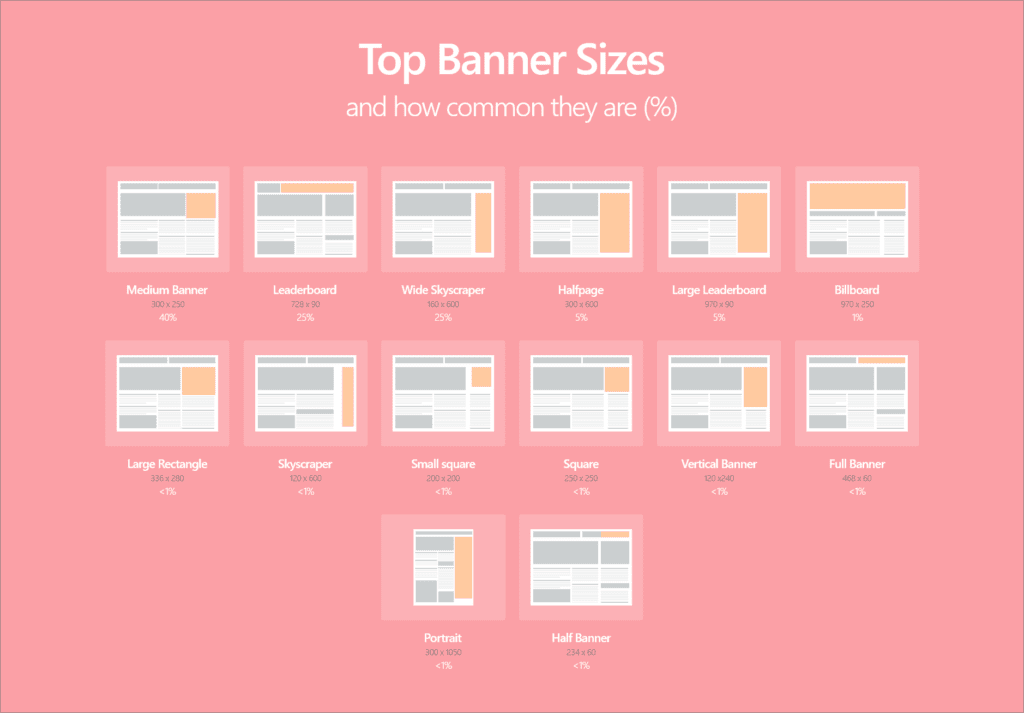 As Google updates its features, overtime new tips and practices will change the marketing game. For now, apply all the above to your Google Display Ads for the year and level up your digital strategy.